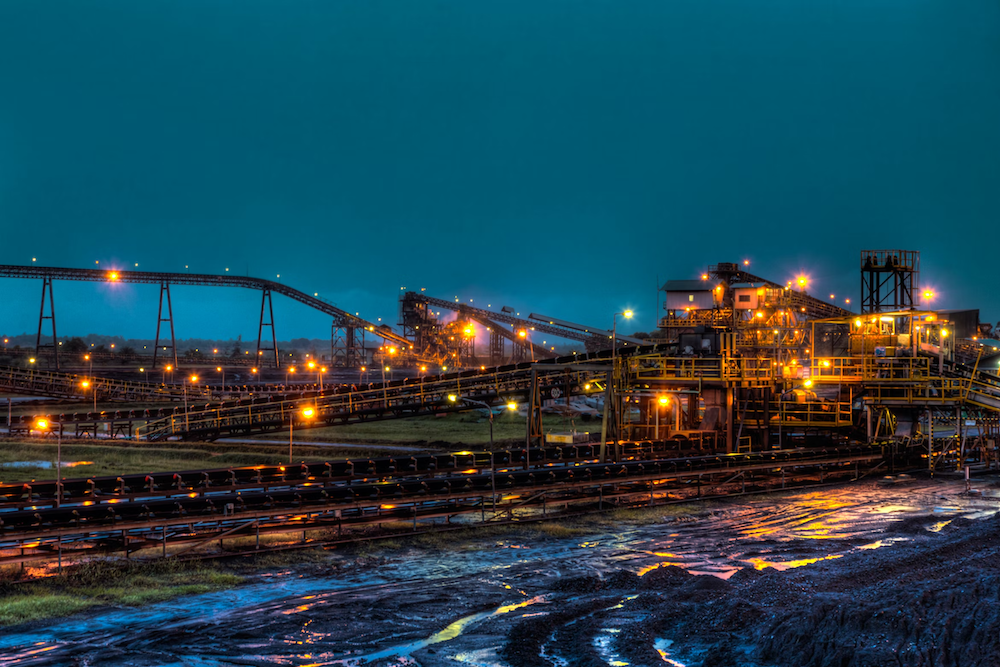 The face of modern manufacturing is evolving amidst global unpredictability, shifting customer demands, and growing digitalization. These changes have led many manufacturers to embark on an Industry 4.0 digital transformation for their operations.
Smart Manufacturing is becoming the future of the industry, but getting started on the journey there can involve several stumbling blocks that can be avoided with proper awareness and preparation.
Here are three of the pitfalls to watch out for when setting up your smart factory.
3 Pitfalls To Watch Out For When Setting Up A Smart Factory
Pitfall #1: Data Without Sufficient Context and Actionable Insight
A smart factory is equipped to enable the collection of data, often through Industrial Internet of Things (IIoT) sensors installed on devices and machines that can monitor critical manufacturing processes and variables. The aim of collecting this data on equipment, materials, and people throughout the smart factory is to optimize operations for greater efficiency, yield, quality, and safety.
Data is indeed at the heart of Smart Manufacturing, but the problem arises in how that data is interpreted and leveraged. When starting out setting up a smart factory, manufacturers can often be overwhelmed by the sheer volume of data collected from a vast number of sensors within their operations. Basic data collection and analysis can be time-consuming and inefficient, resulting in data that is unstructured and inaccessible, with incomplete or insufficient insights.
In order for smart factory data to be useful, it's important that it be organized, and easily visualized. Data must be analyzed with the help of advanced artificial intelligence (AI) and machine learning (ML) to extract realtime actionable intelligence that can help manufacturers make more efficient decisions and execute better solutions to issues. Properly leveraged data should even be able to prevent problems before they occur, and reveal opportunities for improvement in order for the true impact of a smart factory to be realized.
Pitfall #2: A Lack of Connectivity, Communication and Collaboration Beyond the Factory Walls
A cornerstone of Industry 4.0 Smart Manufacturing is connectivity. Fragmented systems can make communication and collaboration within a manufacturing enterprise difficult. Starting out, a lack of a unified approach can prevent manufacturers from experiencing the full benefits a smart factory can provide. It's crucial to implement solutions that facilitate data sharing and visibility across multiple partners and suppliers. The right cloud-based platform can help extend connectivity, communication, and collaboration beyond the smart factory walls, increasing visibility and traceability of materials, products, and processes end-to-end throughout the supply chain.
A true smart factory doesn't operate inside just one facility — it integrates in-plant insights with supply chain operations and the broader enterprise network, creating better relationships, and a more optimized, connected enterprise.
Pitfall #3: Trying to Do Too Much, Too Soon
For manufacturers starting out setting up their smart factory, it's easy to fall into the trap of thinking that a digital transformation requires an immediate and complete overhaul. Practically speaking, this type of approach just isn't feasible, as it would necessitate a time-consuming period of shutdown, and involve a complexity that would obscure where upgrades have actually contributed to ROI.
The best way to make the transition to a smart factory is to divide the process into more manageable stages, taking strategic steps while reviewing progress along the way. This approach allow manufacturers to visualize precisely how their developing smart factory is adding value to their operations, while ultimately saving time and money.
A Clear Path To INdustry 4.0 Smart Manufacturing
A true Smart Factory is one that enables the leveraging of data for actionable insight and the sharing of that insight with collaborators for a more streamlined, efficient, agile manufacturing operation — and the right manufacturing platform illuminates the path to get there.
ThinkIQ is the leader in Transformational Intelligence for Manufacturers, contextualizing data — both in-plant and across your supply chain — to deliver Smart Manufacturing that improves yield, safety, quality, and compliance.
Simply put, actionable end-to-end data insights lead to safer products and improved key metrics.
With ThinkIQ's Transformational Intelligence platform, you'll finally have a complete overview of all manufacturing operations. Changes in any variable are intelligently linked to both actual and predictive outcomes. This data may help one manufacturer avoid recalls from a temperature spike or assembly line slow down. It may help another manufacturer spot a weakness in their product that could become a major safety concern. And it may help another find that a small change in raw ingredients or suppliers can significantly increase their bottom line.
We do this by transforming your process through the 5 steps required to reach Industry 4.0 Manufacturing (aka Smart Manufacturing): Data Capture; Visualization & Integration; Material-Centric Insight; Transformational Intelligence; leading to fully autonomous Smart Manufacturing. Our product lineup is aligned with these steps, providing a clear pathway for manufacturers to become Smart Manufacturing enterprises.
At ThinkIQ, we don't just gather data. We don't just analyze data. We make sense of the data, and suggest actions that enhance safety, reliability, and efficiency.
Sidestep Smart Factory set-up pitfalls — Reach out to a ThinkIQ expert today to start your journey down the 5-stage path to Smart Manufacturing success. You can also download our new eBook, "Using Computer Vision to Fill Manufacturing and Warehousing Blind Spots with Actionable Data" to learn more about how to gain greater visibility into your manufacturing process.