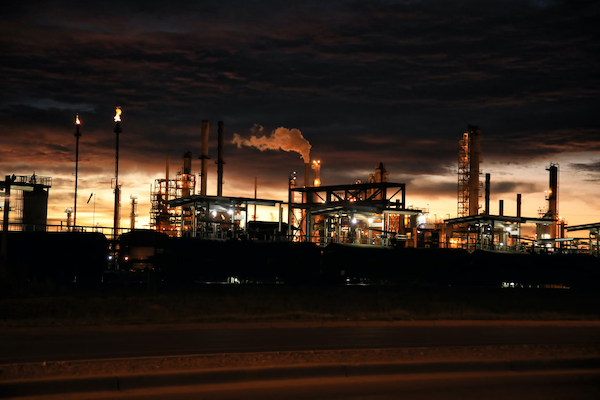 The chemical manufacturing industry is constantly evolving, and the last few years of disruption and unpredictability have brought even more rapid shifts. It can be difficult to keep up with all the latest trends and innovations, but it's important for chemical manufacturers in a competitive landscape to understand what's expected to shape the industry in the coming years.
Here's a look at four current trends and developments in the chemical manufacturing industry to watch out for in 2023.
4 Trends Influencing The Chemical Manufacturing Industry in 2023
Sustainability and environmental responsibility

: There is an increasing focus on sustainability in the chemical industry, as companies look to reduce their environmental impact and develop more sustainable, eco-friendly products and processes. This includes a larger scale effort to find alternative raw materials that are more sustainable, ie: the use of renewable feedstocks and the development of biodegradable and bio-based chemicals. Recent sustainability-related announcements by the federal government, including the

Inflation Reduction Act

, are accelerating the path towards bio-based productions, low-carbon alternatives, and technological innovations. There will also be an increased focus on reducing waste and emissions, and on implementing more traceability into operations in order to meet goals in these areas and provide more transparency in line with customer demand.

Increased regulation and compliance

: The chemical industry is subject to various regulations, both nationally and internationally, to ensure the safety and environmental impact of its products and processes. These regulations are constantly evolving, and in some cases growing more stringent, and chemical manufacturers must stay up to date with the latest requirements in order to remain compliant. For example, the US Environmental Protection Agency (EPA) has added rules to the

Toxic Substances Control Act

(

TSCA

),

targeting companies that utilize PFAS

chemicals

in their product;

more restrictive laws and regulations on PFAS

in products are going into effect in more than a half dozen states in 2023. Companies are increasingly focusing on risk management to avoid potential legal and reputation issues.

Reevaluating supply chain structures:

The chemical industry is becoming more globalized, with companies increasingly sourcing raw materials and intermediate chemicals from different parts of the world. This has led to the development of new supply chain models and the emergence of new chemical production hubs in various countries. It is no longer an option for chemical manufacturers to remain blind to events in their evolving supply chains; increased visibility and traceability will be required to manage costs and resilience through unpredictable events and economic uncertainty. A reevaluation of supply chain structures will be essential for chemical manufacturers to stay apace with the scale of changes in 2023 and beyond.

Digital transformation:

The chemical manufacturing industry is

increasingly adopting digital technologies

such as the Industrial Internet of Things (II

oT), artificial intelligence (AI),

machine learning (ML), and big data analytics to improve efficiency, productivity, and quality. As competition continues to grow and demand rises, there will be more pressure on chemical manufacturers to optimize their processes through the use of these Industry 4.0 technologies, which can also improve sustainability, safety and reliability, and reduce costs at a time when these have perhaps never been more important. Implementation of advanced digital technology can allow for analysis of ingredient recipes and enable chemical materials innovation and improved formulations. Predictive maintenance supplies realtime data that can improve uptime and reduce unplanned downtime. Digital transformations are also bringing chemical manufacturers in closer collaboration and relationship with their suppliers through to their end customers, enhancing every stage of the chemical manufacturing process.
As the chemical manufacturing industry continues to evolve, it is important for companies to stay up to date on these trends and consider how they can be incorporated into their operations. Chemical manufacturers in 2023 should look to increase sustainability efforts, improve traceability, ensure regulatory compliance, consider supply chain structures and better ways to enhance supply chain management, and digitalize operations to achieve a more modernized operation and to capitalize on growth opportunities.
The Future Of Transformation In The Chemical Manufacturing Industry
The most successful chemical manufacturers are constantly seeking ways to stay ahead of industry trends in order to remain competitive and profitable. ThinkIQ's Transformational Intelligence platform helps chemical manufacturers reach Smart Manufacturing status so they can do just that.
With ThinkIQ's Smart Manufacturing platform, chemical manufacturers now have visibility and unprecedented traceability for a complete overview of all operations. From raw materials to finished goods, our Smart Manufacturing technology, including our semantic model and material ledger, dramatically reduces recalls, quickly identifies operational bottlenecks and inefficiencies, and eliminates safety concerns.
ThinkIQ utilizes artificial intelligence and machine learning to analyze data from a variety of sources, including in-plant events, market trends, customer behavior, and supply chain data. With this information, chemical manufacturers can make informed decisions about problem resolution, product development, pricing, and other key business strategies. ThinkIQ's predictive analytics capabilities allow manufacturers to anticipate operational issues, as well as prepare for future market shifts and industry trends, giving them a meaningful competitive edge.
Additionally, ThinkIQ enables chemical manufacturers to easily share all relevant data with partners and customers, improving supply chain transparency and collaboration.
By leveraging the power of Transformational Intelligence, chemical manufacturers can continuously adapt and evolve to meet the changing demands of their industry.
Optimize your chemical manufacturing operations to meet the trends of 2023 — Get in touch with a ThinkIQ expert today to stay ahead of the game. You can also download our new eBook, "Using Computer Vision to Fill Manufacturing and Warehousing Blind Spots with Actionable Data" to learn more about how to gain greater visibility into your manufacturing process.