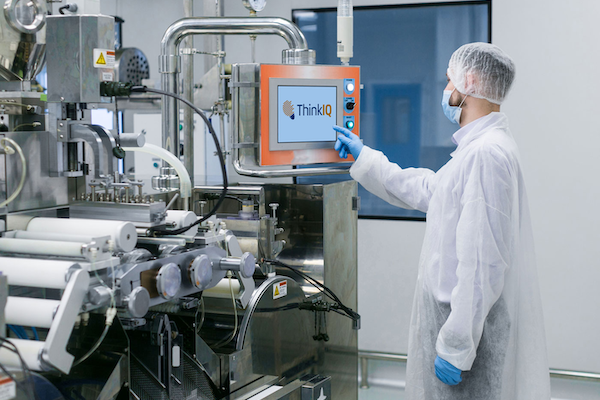 Marines say "Improvise, Adapt, and Overcome." And that's exactly what the world has been doing since COVID-19 really started changing our way of life in early 2020. It's incredible to think that early on, we spoke in terms of things resuming back to normal in just a couple of weeks, then later by Easter, and on and on the deadline for normalcy has been pushed. And just as frogs go through their metamorphosis from eggs to tadpoles to Muppet Show producers, so too has the pandemic transformed from a speed bump to a roadblock to an immense, seemingly immobile blockage of the supply chain.
The Trickle Down Effect
The trickle-down effect has finally begun to crystallize to the masses now that used cars sell for more than they were brand new and shortages have even hit our local bagel shops.
It begs the question: What manufacturing challenges will we face in the year ahead? Has the supply chain metamorphosis entered its final form yet or is worse yet to come? Here are five obstacles likely ahead:
Port Gridlock
The lines of ships backing up off the coast of Los Angeles and Long Beach are alarming enough. Those two ports alone account for 40 percent

of the country's containerized imports. While longshoremen are doing great work to meet the challenge, having moved more containers between January and mid-October than they did in all of 2018, the fact remains that the number of containers dwelling on docks for nine days or more is still alarmingly high. It's an issue that won't go away overnight.
Shortages
Materials don't just fall out of the sky, they are harvested, processed, and reaped by human-manned machines. Those supplies don't then magically appear in factories to be built into end-user goods, they are driven, flown, and shipped in human-manned vehicles. Pre-pandemic, the truck driver shortage was already coming to a head, but COVID has only exacerbated the problem. Though government officials and the trucking industry are in the process of finding solutions, this shortfall of 80,000 drivers

will carry over into the new year, as it has every year for more than the past decade.
Increasing Freight Costs
When shortages rear their ugly heads, the results aren't just delays, the cost of doing business rises. The truck drivers we do have are a hot commodity. Truck driver salaries have shot up by tens of thousands of dollars

in the past few years just to retain their services. This expense, however, doesn't exist in a black hole. U.S. trucking rates rose

36.2 percent

in October, the sharpest increase in three decades. Ocean freight rates shot up this year and may not return to normal levels for another two years. Prices have

nearly doubled on key air freight routes between China, the United States, and Europe.


Inflation
This is obviously a hot topic right now, as the future seems uncertain. It sure seems like something to take seriously as The Fed announces plans to cut back on pandemic-era stimulus with expectations to raise interest rates three times

in 2022. For supply chain managers, the challenge will be to balance procurement costs against value. As the cost of doing business rises, prices rise along the supply chain and then finally all the way to end consumers. Now begins the delicate dance of finding a new equilibrium without alienating anyone on either side of the equation.
Demand Forecasting
The new year will bring with it the age-old challenge of attempting to predict the coming ebbs and flows of consumer demand. COVID-19 made an already complex task nearly impossible as previous forecasts were left in shambles. Without reliable prior guidelines to reference, what are supply chain managers to do?
Current digital manufacturing techniques cannot accommodate hyper shifts in demand or supply sourcing. They rely too heavily on equipment-centric views that cost trillions of dollars in waste and underperforming assets and billions of dollars in warranty reserves for quality and safety issues. Companies should instead consider a Digital Manufacturing Transformation SaaS, such as that offered by ThinkIQ, that leads to better, more profitable manufacturing production decisions with increased visibility and decreased waste. By enabling "farm to fork" visibility from data created by sensors — a fact-based granular and data-centric contextualized view of material flows and related provenance attribute data — an underlying truth of materials is uncovered with unprecedented traceability and insight into ways to improve yield, quality, safety, and compliance while reducing waste and environmental impact.
What's on your list of supply chain resolutions for 2022? Talk to one of our experts today to see how ThinkIQ can help you dodge a few of these oncoming bullets. Or you can download our eBook "Advanced Material Traceability Revolutionizes Digital Transformation" for more information on the potential of traceability going forward.