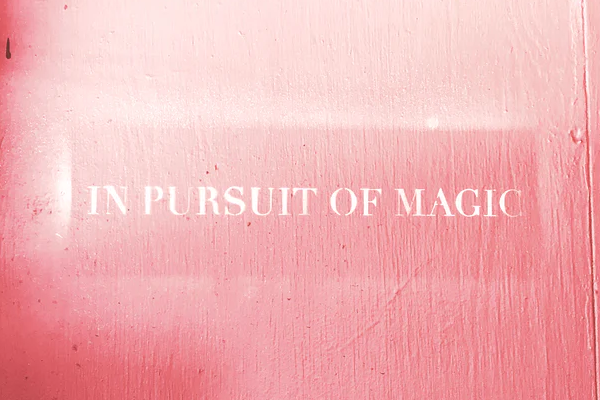 Remember your earliest ambitions? For some it was to be the starting shortstop for the New York Yankees. For others, it was to be the first astronaut to set foot on Mars. Perhaps you wanted to be the prima ballerina for the American Ballet Theater. Unfortunately for most of us, life happens, it gets messy, and our ambitions recede as circumstances change our best laid plans. Maybe your rotator cuff snapped, you discovered an irrational fear of heights, or you didn't quite have the flexibility for fifth position. The point is, good results aren't always tied to effort, gumption, or grit. Sometimes, things just don't turn out the way you hoped and prepared for.
7 Common Supply Chain Management Challenges
The world of supply chain management is fraught with a great number of variables that could break against you at any time. If the pandemic has taught us anything, it's that just when you thought you had it all figured out, the world gets flipped upside-down and your once-bulletproof plans go awry. The question is, how far off track will supply challenges derail you? Just as the most prepared ballplayers might still make it to the pros as a backup catcher for the Diamondbacks (the worst team in baseball at the time of this writing), the best prepared businesses have the greatest chance at minimizing unforeseen circumstances. Conversely, those who give up on their major league ambitions with little resistance might end up selling hot dogs in the stands instead (all due respect to hot dog throwers), just as companies who don't prepare for instability and disruption will find themselves struggling to survive when the supply chain gets thrown into disarray.
With that in mind, here are seven common supply chain challenges manufacturers face:
Unpredictable demand
Just as supply chain circumstances vary, so too do the needs and desires of end users. Global circumstances mix together into a spicy gumbo of variables that can lead to meteoric demand or leave a market lifeless. Meanwhile, consumers don't care what challenges companies face behind the scenes, they want their rubber horse masks and they want them yesterday.

To be viable in today's market, you must have backup plans in place to pick up the slack when materials become scarce (think surging

lumber prices earlier this year), equipment goes down (think of the

fire at the Renesas chip factory

in Japan), even when land or ocean freight becomes compromised (remember the Ever Given

jamming up

the Suez Canal?).
Inventory optimization
Traditionally, we rely on past performance indicators and algorithms to predict current inventory strategies, which works well in a perfectly controlled environment. Our world is anything but that. When unprecedented circumstances arise, you need technology that can return real-time insights that catch trends faster and can manage inventory levels accordingly and with great agility.
Single-source supply risk
Why are trapeze artists who perform with no safety net the most enthralling? Because if something goes wrong, it's disaster. Similarly, companies that rely on single-sourcing are performing their own high-wire act that could result in spectacular tragedy if something goes wrong (such as a shortage or interruption to production). Single-sourcing may save money in the short term, but in a complex world, doing so is like playing Russian roulette.
Delays
Today's supply chain is global and highly segmented, which means it's fragile. One shortfall can back up the whole assembly line, as it were, knocking completion dates and shipping times all out of whack. When materials and goods need to travel across a number of time zones, delays will only multiply.
Volatile regional factors
The modern supply chain operates across those many times zones, sprinkled across many countries, all dealing with countless unique circumstances. Key stakeholders are awake in one region while others are dead asleep in their part of the world. Different governments maintain varying compliance laws, labor conditions, and ethics that cannot be ignored. These conditions aren't just socially relevant and part of a company's social responsibility, they matter to end users to the point that indifference will cost you a great deal of business.
Slow transition to digital
Digital technologies have set the stage for heightened expectations both along the supply chain and among consumers. It's no longer tolerable to lag behind clutching to manual processes for functions that could be otherwise offloaded to automated systems. We are nearly a quarter-century into the 21st century and the systems you use should reflect the sophisticated technologies we have at our disposal, not lag behind by decades only to be exposed at the worst possible time under the worst possible circumstances.


Lack of data granularity
There is no excuse for insufficient flows of siloed data. It's like shadowboxing blindfolded: an already challenging exercise made impossible by lack of sight. In order to meet the moment, your technology must be up to the task with full, real-time vision. Industry 4.0 smart manufacturing is that

technology for a volatile world.
ThinkIQ's Digital Manufacturing Transformation SaaS is a fact-based granular and data-centric contextualized view of material flow and related providence attribute data that represents a quantum leap in smart manufacturing. This level of material traceability provides unprecedented insight into achieving greater yield, quality, safety, compliance, and brand confidence, all while reducing waste and environmental impact. ThinkIQ has saved leading brands tens of millions of dollars in operational savings, doubled production yield, and eliminated 99.999 percent of recalls.
If you're ready to face these challenges head on and take control of your destiny with powerful material flow analytics for the intelligent supply chain, contact one of our experts for a consultation today.  We also have a new selection guide eBook to help you better understand the questions you should be asking. Download your copy today.