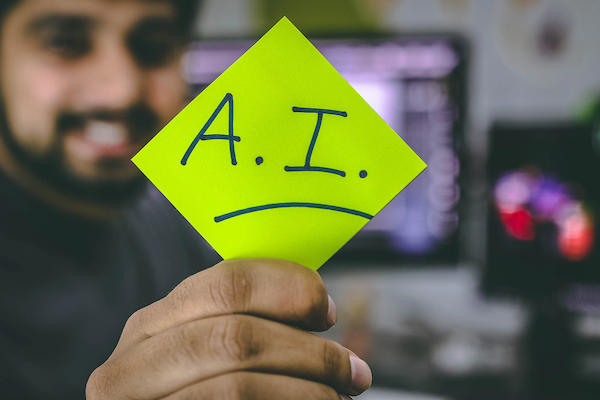 Artificial intelligence (AI) is one of the technologies most integral to Industry 4.0 manufacturing, and companies are increasingly embracing it to power their smart factories.
According to a McKinsey Global Institute analysis, early adopters of AI can anticipate significantly larger economic gains than those that lag behind.
Leaders of these manufacturing companies understand that the factory of the future is one that leverages Industry 4.0 technologies — and AI is at the forefront.
How AI Is Shaping The Future Of Industry 4.0
Manufacturers are always looking for ways to improve efficiency and productivity, at reduced costs, with a dependable output of high-quality products. AI is opening up greater possibilities for more optimized manufacturing processes to these ends.
Quality Control
Stricter standards and regulations today require manufacturers to produce consistently high-quality products, often a challenge when also handling consumer demand and short market deadlines. An AI solution can use data analytics to analyze parameters and detect anomalies in materials and products at any point in the manufacturing process in order to reveal the source of the issue, in realtime, so it can quickly be addressed and resolved, avoiding costly recalls and damage to brand reputation.
Companies like BMW Group, for example, are already using AI to evaluate production lines and notify inspection teams of deviations in quality standards, enabling faster response times.
Predictive Maintenance
Machine failures halt production and hinder efficiency in ways that can have a disastrous ripple effect on manufacturing operations. AI has the ability to rapidly process data, powering predictive maintenance — a process that forecasts machine failures by analyzing historical performance data.
Predictive maintenance can identify the root cause of a problem and limit machine downtime — by 30-50% according to a McKinsey article — in addition to preventing future breakdowns. Predictive maintenance can also ensure that machines continue to operate at optimal efficiency, increasing machine life and reducing waste and energy costs, while increasing yield and throughput.
Automation
AI can drive autonomous processes, reducing the need for human intervention in certain manufacturing operations. Machine learning (ML) is an application of AI that uses data to recognize patterns and automatically learn insights, applying these insights to improve over time.
Autonomous AI and ML can help to maintain performance with more accuracy and efficiency, while preventing human error, increasing workplace safety, and eliminating the need for the workforce to engage in tedious, repetitive labor. Employees are empowered to apply their knowledge and skills in other areas that will expand business value.
In these and other ways, artificial intelligence is bringing factories into the future, driving meaningful impact for manufacturers who are reaping the benefits: more efficiency, greater productivity and yield, higher quality products, safer operational environments, reduced waste, increased profits, and continuous improvement — with even greater possibilities on the horizon.
Driving Manufacturing Towards The Future Of AI-Driven Manufacturing
As AI continues to shape the future of manufacturing, ThinkIQ is providing a pathway for manufacturers to maximize its advantages.
ThinkIQ is the leader in Transformational Intelligence for manufacturers, taking manufacturing businesses through the 5 stages needed to reach fully automated Smart Manufacturing status.
With ThinkIQ's Transformational Intelligence platform, you'll finally have a complete overview of all manufacturing operations, with access to contextualized data that will lead to improved yield, safety, quality, and compliance. Advanced AI and ML is leveraged to to provide cause & effect identification and reveal previously unseen correlations — even root issues — from your supply chain through manufacturing and outward to the end-user.
These AI-powered actionable insights are part of a revolutionary, transformative view of data, leading to fully autonomous, next generation Smart Manufacturing.
Lead your company into the future today — Get in touch with a ThinkIQ expert to find out more about how AI can transform your manufacturing enterprise, and to discuss the 5 stages of becoming a Smart Manufacturer. Also, be sure to download our new eBook, "Using Computer Vision to Fill Manufacturing and Warehousing Blind Spots with Actionable Data" to learn how to gain greater visibility into your manufacturing process.