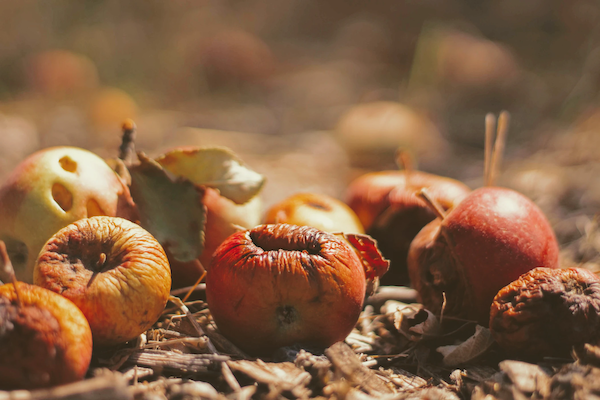 Food waste prevention isn't just best practice in the supply chain, it's of growing concern on a national and global level. To wit, Hellmann's mayonnaise (or Best Foods as it's known west of the Rockies, and that of Unilever) threw its hat into the prestigious Super Bowl ad ring this year for the first time behind the comedy of actress Amy Schumer and the rallying cry of reducing food waste. "Make taste, not waste," was the catch phrase millions of viewers saw during the third commercial break in the second quarter of the big game.
Reducing Waste Goes Mainstream
That a mayonnaise brand chose food waste as its main talking point in just 30 seconds of Super Bowl airtime that cost approximately $5.5 million speaks volumes about how relevant social awareness is in 2021. Hellmann's and Unilever became relevant this year because of the growth in home-cooked meals due to the pandemic, which served as the catalyst of "mid-teens" growth. And knowing its success has been due in no small part to the state of the world around it, Unilever was shrewd to lean into social consciousness rather than throw a truckload of money at the biggest pop star to sling the fluffy white stuff. No, it recognized the synergy in its rise and the climate of society. A+ stuff.
What does the big-ticket marketing efforts of a mayo brand have to do with those of us sweating the supply chain? It shows how the best business practices aren't just efficient in production, but efficient in purpose. In other words, eliminating recall risk, improving yield, and reducing waste through digital manufacturing transformation aren't just goals that can save tens of millions of dollars for your pocket, but also have a significant environmental impact that should not be under-appreciated.
Just Look At The Eye-Popping Numbers
The United States wastes between 30 percent and 40 percent of its food supply. Back in 2010, approximately 133 billion pounds of food worth $161 billion was lost at just the retail and consumer levels alone, accounting for 31 percent food loss. We aren't just crying over spilled milk here; these lost resources could have provided much needed relief for the 35 million people — more than 10 million children — who struggled with hunger in the United States before the pandemic. Since COVID-19 threw a monkeywrench into the American workforce, now more than 50 million people, including 17 million children, experience food insecurity. The goal set forth by the FDA, USDA, and EPA is to reduce food loss and waste in the United States by 50 percent by the year 2030.
How Do We Get There?
It will take a massive effort across the board by manufacturers, distributors, and retailers alike. Amazon, General Mills, Pepsico, and, yes, Unilever (among many others) have banded together to lead the way as U.S. Food Loss and Waste 2030 Champions. Kudos to them! Companies such as General Mills has already begun to execute on its pledge by embracing the benefits of real-time material-centric optimizations in its supply chain.
This shift in philosophy is a departure from the equipment-centric monitoring of the past where machine efficiency is the central and sometimes sole focus. That mindset has its merits, but leaves sizable blind spots. Without greater insights, companies struggle to:
Identify correlations between specific events and subsequent consequences
Recognize inefficient collaborations between multiple parties
Diagnose origin and safety events
Quantify and reduce material waste
Spot when they're "off-happy path"
Pinpoint composition of material at any time
By incorporating a real-time material-centric view, such as that provided by ThinkIQ, companies can collect, model, create, and deliver from farm to fork to eliminate recalls, maximize throughput, and enhance sustainability. This system utilizes data across the value chain from existing sensors, IoT devices, and business systems so that a prohibitive hardware investment is not necessary. And using an Artificial Intelligence Markup Language (AIML), we can identify material movements, correlations, and root causes, which leads to a fact-based trustable provenance of data.
By aggregating these tools to unify the disparate systems we're used to managing ad hoc across the entire supply chain — from raw material collection, processing, transportation, manufacturing, distribution, all the way to your consumers — the resulting data leads to magical results. After introducing ThinkIQ material traceability to its operations, General Mills doubled its production yield, achieved 99.999 percent elimination of recalls, saved more than $40 million in costs, enhanced customer engagement and loyalty, and perhaps most critically to the world, it has begun to make good on its role as a U.S. Food Loss and Waste Champion — a reward far better than the Lombardi Trophy, in our humble opinion.
Contact us today to learn more about how this transformational technology can help reduce waste at the source.