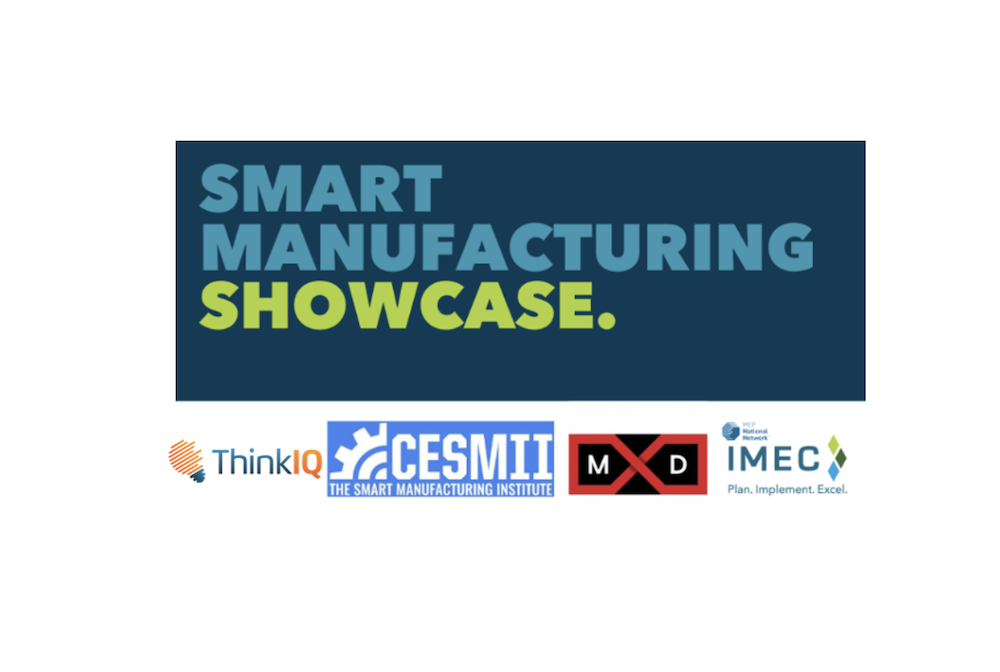 The future of manufacturing rests upon capturing and understanding data from a granular and contextualized perspective across the supply chain. This is the essence of Industry 4.0/Smart Manufacturing and centers on understanding how to improve yield and roductivity while deceaseing waste and GHG emissions. This event poised to redefine your manufacturing strategies! Join us, IMEC, MXD, ThinkIQ and CESMII for a day dedicated to Smart Manufacturing, meticulously tailored to the needs of small and medium-sized businesses
Here's a glimpse of what awaits you:
Experience the Pinnacle of Technology:

Witness the latest Smart Manufacturing and Industry 4.0 technologies in live action. These innovations are poised to reshape your manufacturing landscape.

In-Depth Presentations:

Immerse yourself in thought-provoking presentations that take a deep dive into the realm of Smart Manufacturing, offering invaluable insights.

Hands-On Learning:

Engage in interactive demonstrations designed to elevate your understanding of SMART Manufacturing. Discover practical "quick wins" that can be swiftly implemented to optimize your factory's operations and enhance efficiency.

MXD Factory Tour:

Embark on an exclusive tour of the MXD facility, a window into the future of manufacturing.

Free Assessment Raffle:

Don't miss your chance to win a complimentary assessment. It's an opportunity that could transform your manufacturing processes.

Afternoon Workshops:

Round off the day with immersive workshops that empower you with actionable knowledge and skills.
Logistics:
DATE: November 3, 2023
TIME: 8am- 4pm
LOCATION: MXD, 1415 N Cherry Avenue, Chicago, IL 60642
Mark your calendar, secure your spot, and prepare for a day of enlightenment and transformation as we unlock the future of manufacturing together.