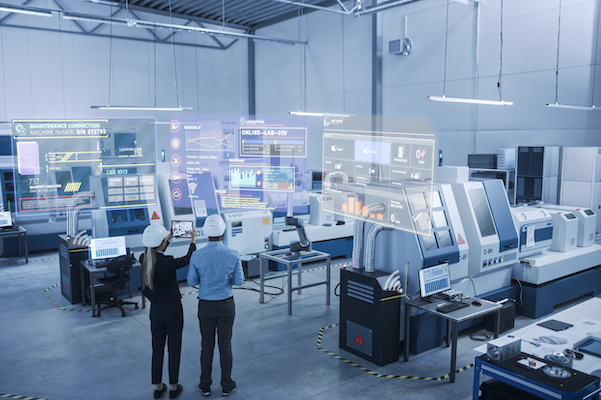 Who's looking for some stability in an unstable world? Maybe with a little reliability, clarity, predictability, too?
Manufacturers are, especially today, in need of solutions to the vexing supply chain management problems that have changed our world.
One (big) solution: smart supply chain control towers. The use of continuous intelligence in supply chain control towers is on the rise as more and more enterprises seek to manage skyrocketing data complexity while navigating wildly fluctuating global conditions.
How Continuous Intelligence Supercharges Your Supply Chain
The constant shifts and disruptions in the world's supply chains — from Covid, to Ukraine-Russia, to oil prices, elections, inflation and more — have made it imperative that companies adapt by investing in technologies that upgrade outdated supply chain processes.
Existing solutions such as Enterprise Resource Planning (ERP), Manufacturing Execution Systems (MES), and Manufacturing Operations Management (MOM) simply don't provide the end-to-end supply chain traceability and realtime actionable insights businesses need to keep up with rapidly shifting circumstances in order to truly grow and prosper.
On the other hand, a supply chain control tower powered by continuous intelligence engages artificial intelligence (AI) and machine learning (ML) to offer these capabilities and more, putting manufacturers securely in the driver's seat of their operations.
While the advantages are many, let's look at just a handful of the ways continuous intelligence works to enhance the performance of a supply chain control tower for optimal supply chain management.
Five Benefits of Continuous Intelligence in a Supply Chain Control Tower:
Unprecedented Supply Chain Traceability - from raw materials to finished product - continuous intelligence in a supply chain control tower delivers a granular, data-centric, contextualized, complete overview of processes and material flows end-to-end across the supply chain, clearly illuminating areas for improvement.
Greater Efficiency and Shared Communication - spend less time sifting through data from a variety of disparate sources, struggling to manage spreadsheets and error-prone manual analysis. A Smart Supply Chain control tower provides you with a single source of truth for efficient decision-making across supply chain partners.
Proactive Situational Response - advanced predictive and prescriptive analytics harness raw data and transform it into valuable, actionable insights that streamline decision-making, allowing for proactive responses to situations even before they arise.
Realtime Impact Analysis - the realtime, contextualized data of continuous intelligence provides a greater understanding of implications at various points along the supply chain, allowing for adjustments to operations that can result in significantly improved productivity, yield, quality, safety and compliance, while reducing risk, waste, and environmental impact.
Autonomous Decision Making - AI and ML work to continuously improve processes over time, increasing automation, freeing up resources, and transforming companies into thriving Industry 4.0 Smart Manufacturing enterprises.
The substantial and wide-reaching benefits of continuous intelligence in supply chain control towers create a stronger and more agile supply chain, making it a no brainer for companies to embrace a digital transformation in order to elevate their business and stay ahead of the competition in today's manufacturing landscape.
Optimizing Your Supply Chain With A SMart Supply Chain Control Tower
Smarter Manufacturing means introducing a Smart Supply Chain Control Tower into your operations, and ThinkIQ can help. With ThinkIQ's Transformational Intelligence platform, manufacturers from a variety of industries can achieve Smart Manufacturing status, gaining a complete overview of supply chain operations along with all the benefits continuous intelligence can provide. Our Smart Manufacturing Industry 4.0 technology includes our semantic model and material ledger, and allows manufacturers to optimize their supply chain management for dramatically increased production yield, a significant reduction in recalls, and a meaningful improvement in overall brand confidence and value.
Yes, these are unstable times - but the opportunity to rise above the instability awaits for enterprises who make the digital shift by introducing a continuous intelligence-driven Smart Supply Chain Control Tower for superior supply chain management.
Supercharge your supply chain today - contact us for a no obligation Smart Supply Chain Control Tower demonstration, and to learn more about the 5 stages of becoming a Smart Manufacturer. For more information, be sure to download our free Industry 4.0 Smart Manufacturing evaluation guide