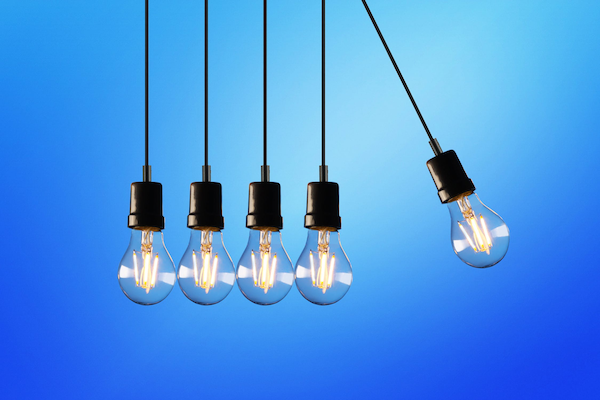 The concept of a "known unknown" has become the reality around today's global supply chain disruptions, which are set to continue into 2022 and perhaps beyond. Covid-19 has had a massive impact, and now the Ukraine situation is causing further uncertainty. Both extremely difficult situations also point out just how critical our supply chains are. Both Covid and the Ukraine situation are serving as a "great accelerator for many organizations: smart companies are improving supply chain strategies now that taking action has now become an urgent necessity.
Preparing For The Future Of Supply Chain Management
The fact is, whether it's a pandemic or a war or business, resolving supply chain disruptions is key to the success, growth, and indeed survival of any organization. With so much in flux, it's critical to innovate and address the challenges to shape a profitable, sustainable future.
Here are just a few of the initiatives and priorities companies are focusing on for 2022 and beyond to address supply chain disruptions:
Resilience: If there's any word on the mind of any manufacturer these days it's resilience. A spike in freight rates is leading to rising global consumer prices, and challenges around labor shortages and supply and demand imbalances have rocked industries. It's no longer about reacting to one-time incidents in order to mitigate risk, but rather developing long-term resilience as an organization, by predicting events and transcending them in realtime.
Agility: Global trade issues, dynamic customer demand, and the shifting availability and costs of raw materials require supply chains that are agile enough to cope, and this means optimizing supply chain management to ensure operations run as smoothly as possible. An agile supply chain demands a focus on restructuring and innovation that will allow for quick, decisive responses to changes, enabling manufacturers to mitigate adverse events more rapidly than the competition.
Visibility: As the old adage goes, you can't manage what you can't measure. And you can't measure what you can't see. Making effective, informed decisions in order to adapt when faced with disruptions and variability requires having the accurate, readily available and comprehensive data to do so, and this means improving visibility through the collection of granular, realtime data from across the supply chain.
Technology - Advanced Analytics and Automation: The good news is that Industry 4.0 innovation enables manufacturers to avoid supply chain disruptions, with supply chains that are more resilient, agile, and with much greater visibility. AI, machine learning, automation and advanced analytics offer companies exciting new possibilities for transforming supply chains and manufacturing processes, bringing realtime, end-to-end supply chain traceability. These digital technologies make it much easier to rapidly respond with agility to unforeseeable supply chain disruptions and market changes, and to predict and get ahead of future challenges for a more resilient, fortified operation.
The Time Is Now To Prioritize Smart Manufacturing To Mitigate Supply Chain Disruptions
Manufacturers who are actively seeking to mitigate supply chain disruptions must focus on the key pillars of resilience, agility, and visibility. These can all be significantly improved via technology.
With ThinkIQ's Smart Manufacturing platform, manufacturers can now develop greater supply chain visibility, agility and resilience by implementing a smart supply chain control tower for a complete overview of all operations. From raw materials to finished goods, our Smart Manufacturing Industry 4.0 technology, including our semantic model and material ledger, dramatically reduces recalls, identifies weaknesses in the plant, and eliminates safety concerns. The power of continuous intelligence and prescriptive analytics facilitates more proactive decision making rather than merely reacting to situations as they arise. A fact-based granular and data-centric contextualized view of material flows and related provenance attribute data provides unprecedented supply chain traceability, and actionable insight into every single way your operations can improve across the supply chain.
Even as supply chain disruptions and challenges continue into 2022 and beyond, companies can turn crisis into opportunity by adopting the innovative and transformative technologies of Industry 4.0 and Smart Manufacturing for optimal supply chain visibility, agility, and resilience in these demanding times — translating into exponentially greater health, growth and success for your business.
Get those priorities focused and those initiatives rolling — contact one of our experts today for a consultation around how ThinkIQ's Digital Manufacturing Transformation SaaS can revolutionize your supply chain, and for more information be sure to download our free Evaluation Guide to Industry 4.0 and Smart Manufacturing