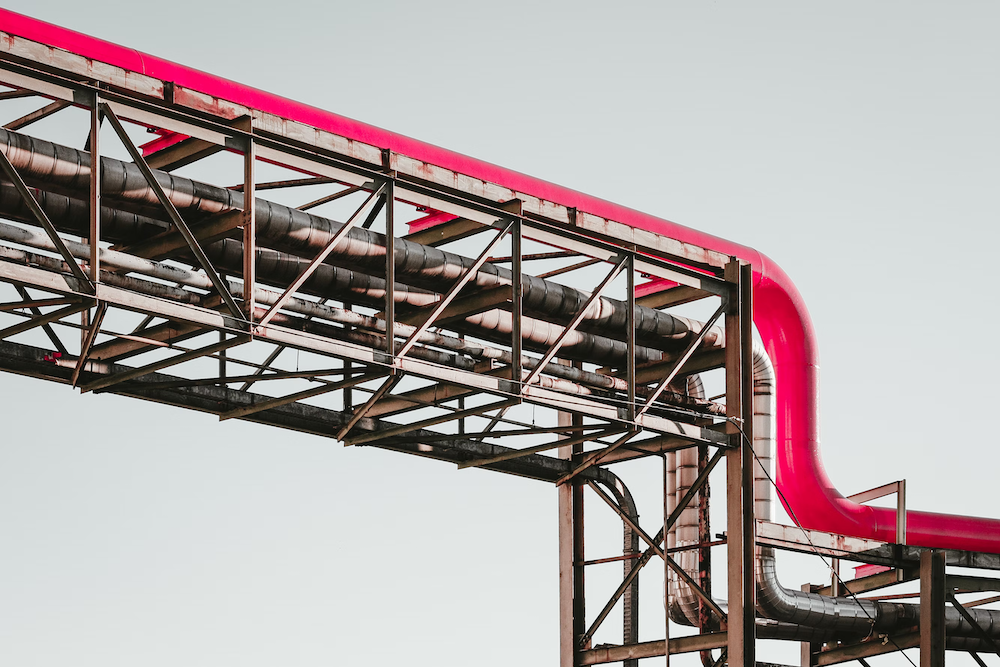 Do you know how sustainable your supply chain is? Sustainability is an ever-increasing concern for businesses as awareness grows around environmental issues and the impact of human activity on our planet.
By increasing sustainability in the supply chain, manufacturers can be a part of the drive towards a greener future, while reducing waste and operational costs. But what solutions can manufacturers implement to make their supply chains more sustainable?
Smarter Solutions For A More Sustainable Supply Chain
Sustainability in a supply chain can be identified on a few different levels, as in the Triple Bottom Line concept with its three key focus areas:
Economic

Social

Environmental
Manufacturers are being called to look closer at these levels of sustainability within their enterprises as pressures mount.
Climate change is having costly impacts when it comes to supply chain disruption and workplace safety and productivity. Stricter regulations are being implemented to address environmental issues like waste and carbon emissions. Consumers are demanding more transparency. Environmental concerns are number one for the Gen Z population according to the Deloitte Global 2021 survey, and the Global Sustainability Study 2021 revealed more than a third of consumers globally are willing to pay more for sustainable products.
Fortunately, Industry 4.0 Smart Manufacturing technologies are helping to address these concerns for a more transparent, sustainable supply chain.
A great way to identify the levels of sustainability in your supply chain is with realtime information. With Smart Manufacturing technologies such as the Industrial Internet of Things (IIoT), Artificial Intelligence (AI), Machine Learning (ML), and advanced data analytics, manufacturers gain valuable insight into their operations. Data can be gathered, correlated, and contextualized to reveal advanced visualizations of a manufacturing line; manufacturers benefit from true supply chain traceability, with a granular view of processes and materials as they flow end-to-end across the supply chain.
With this kind of information readily available, manufacturers can see the optimized and non-optimized aspects of their supply chain and make adjustments accordingly to improve sustainability.
Industry 4.0 Smart Manufacturing Can Help
Industry 4.0 Smart Manufacturing technologies can contribute to a more sustainable supply chain in the following ways:
Advanced automation and machine learning

— devices operating autonomously alongside workers reduces human workload, improves worker safety, and increases efficiency thereby reducing waste and energy consumption. Manufacturing processes are streamlined.

Cloud computing and system integration

— data can be shared across all partners in the supply chain, increasing transparency and reducing waste as communication is improved between stakeholders

IoT and IIoT

— sensors and devices create a connected supply chain, helping with waste and inventory management, the optimization of equipment and the monitoring of energy consumption.

Artificial Intelligence

— contextualized data can provide insight around the quality and sourcing of materials and the end-of-life recyclability of products; Real-time alerts can warn of anomalies, further improving product quality and safety.
A digital transformation to Industry 4.0 Smart Manufacturing can put manufacturers in line with these sustainability goals and more, improving safety, compliance, efficiency, brand reputation and bottom line.
Smart Manufacturing - A MOre Sustainable Way
A significant improvement in sustainability for your supply chain is closer than you think — with a Transformational Intelligence platform like ThinkIQ. We deliver unprecedented supply chain traceability and insights that improve yield, quality, safety, compliance, and brand confidence.
ThinkIQ's fact-based granular and data-centric contextualized view of material flows and related provenance attribute data transcends "farm to fork," integrates into existing IoT infrastructures, and crosses supply chains to manufacturing processes and beyond.
At ThinkIQ, we take manufacturing businesses through the 5 stages needed to reach fully automated Smart Manufacturing status. ThinkIQ customers such as General Mills, McCain, Corning, and Mars have already saved tens of millions of dollars by identifying waste and underperforming assets and reducing warranty reserves for quality and safety issues.
A better way is here — and ThinkIQ is leading the way towards modern, optimized, sustainable manufacturing.
Up your sustainability game today — Reach out to a ThinkIQ expert to find out how Smart Manufacturing technology can create a more sustainable supply chain for your manufacturing enterprise; and be sure to download our new selection guide eBook, "Advanced Material Traceability Revolutionizes Digital Transformation" to learn more.