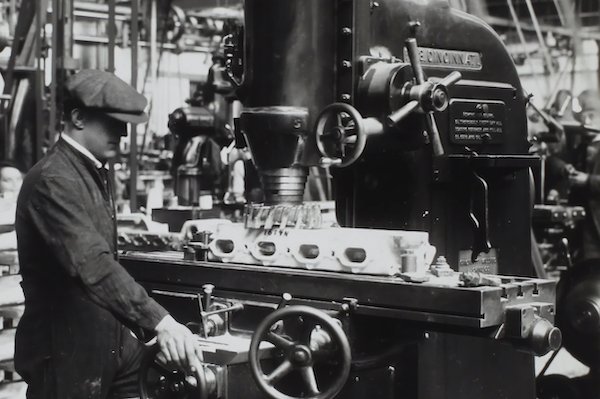 Many parents struggle with the notion that sometimes they should allow their children to fail. Obviously, if your kid decides to get into the kitchen knives to simulate an epic lightsaber duel with his or her siblings, it's time to intervene. But if you find yourself constantly making excuses for and protecting your kid from the consequences of giving poor effort on homework, it might be time to take off the bumpers and let him or her throw a few gutter balls. By allowing your child to experience the discomfort of having to answer to the teacher maybe even getting a bad grade, he or she may be more inclined to act right the next time around.
They say "The best-laid plans of mice and men often go awry." Obviously, no one could have seen the calamity of 2020 coming, at least not so specifically (except perhaps Bill Gates). And few saw the consequences of the pandemic playing out quite the way they did in the supply chain — consequences we are still grappling with today. Sure, you may have gone to a conference where worst-case scenarios were discussed and hypothesized over, but how many manufacturers actually took home those warnings as an urgent call to action?
Unfortunately, sometimes we have to fail to learn.
Balancing Cost, Efficiency & Flexibility
COVID-19 exposed many vulnerabilities in our supply chains. Particularly, we learned that focusing strictly on cost and hyper-efficiency can create a debilitating tunnel vision that rears its ugly head when the world goes sideways. The six-day saga of the Ever Given container ship obstructing both the Suez Canal and billions of dollars in world trade demonstrated to everyday consumers the fragility of the supply chain.
The lesson is that companies must find and prioritize ways to strike a greater balance between cost, efficiency, and flexibility in the face of unforeseen events. Sometimes it will come in the form of alternate logistics modes, other times through self-sensing, self-correcting supply chain processes. The value of generating risk profiles through electronic systems is more obvious than ever. Companies cannot afford to get blindsided by another catastrophic event, especially not during the long-tail aftermath of COVID-19.
Perspective is an important component to preparedness. Yes, the pandemic was a once-in-a-generation anomaly — an extreme, one-off stress test. But its impact on manufacturing should be viewed as an opportunity to refine an organization's ability to identify consumer shifts, respond, recover, and thrive. We can do so by adopting an approach that looks beyond cost-efficiency to include customer requirements, values, and transparency. By pulling in the supply chain closer to overall corporate strategy, an entire operation gains greater resiliency, not just against abrupt market shifts but also the more subtle shifts that occur over time.
This widening of values takes many forms. Tapping into production capacity closer to prime markets enables greater control. Diversifying supply sources to include more than one country is another avenue that can protect against regional volatility brought on by trade wars and other geopolitical factors.
Corporate values will also play a role in the future of the supply chain. Seventy-four percent of manufacturers expect that reporting on environmental, social, and governance goals will become table stakes within a year. In a post-pandemic world, companies will be expected to demonstrate trust on societal issues that are important to millennials and Gen Z consumers.
Building A Future Proof Supply Chain
The path forward is steeped in highly connected supply networks. The industrial internet of things (IIoT), artificial intelligence, machine learning, and other technical advances synonymous with Industry 4.0 and smart manufacturing not only gather huge amounts of vital data, but also provide the tools to interpret it and take meaningful action. These advanced analytics push our capabilities beyond manual human capacity into an intelligent supply chain. Data lakes now enable advanced automations such as predictive maintenance providing greater uptime and mitigating unexpected disruptions. To wit, 79 percent of manufacturers expect their AI investment to increase over the next year, while 76 percent expect AI to be integrated into all enterprise applications within the next three years.
The ThinkIQ platform provides the kind of raw material intelligence companies need to keep pace as we enter a post-pandemic world. We can incorporate legacy systems and sensors into the platform to enable standardization and validation of raw material data from farm to finished goods. By facilitating optimal raw material production scheduling, traceability analysis, and performance optimization, the achievement of contractual requirements becomes far more simplified. This is the path toward resiliency: that ideal balance between cost, efficiency, and flexibility.
If you're ready to start build your next-generation supply chain today, reach out to one of our friendly experts before the future passes you by. You can also start by downloading our eBook titled "Advanced Material Traceability Revolutionizes Digital Transformation"