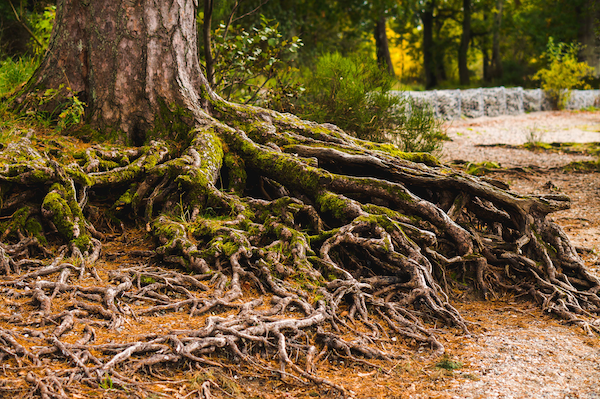 Not everything is what it appears to be on the surface. A sports car may have stunning lines and exotic accents, but you're always going to want to check under the hood and make sure that make/model isn't known to be parked at the shop all the time. Curb appeal is fine and good if you're looking for a house, but what if that beaut is smack dab in the middle of the roughest part of town? Even in matters of the heart, physical allure sometimes hides a demon within.
The same holds true in manufacturing. One day, operations are humming along, business is prospering, and all is good. The next, the worst public healthcare crisis in a hundred years throws the entire world, and your operation, through a loop. In one foul swoop, you are grappling with shortfalls in materials, demand, and labor, not to mention every other additional human fear that comes along with it. And that's just it, the pandemic provided proof of concept of every worst-case scenario throughout the supply chain that we could have imagined. It demonstrated that below the surface of prosperous times, there is a real-world need for smart manufacturing to flush out root-level problems to not only curb disaster through greater efficiencies, but also ensure product quality that meets intensely high consumer demands.
Avoid Drowning In Data
The industrial internet of things (IIoT) allows us to put sensors on anything. Those sensors on equipment throughout the factory, on the farm, and across the globe amount to an unfathomable amount of data being collected. Too much, really, for a traditional system to swallow without choking. But the name of the game right now is transparency and collaboration. It's not just consumers who expect unprecedented insight into the manufacture, delivery, and footprint of their goods, partners throughout the supply chain want that kind of visibility in their processes too. That's why it's critical that the flow of data gushing in from multiple systems at every source is processed, analyzed, and turned into digestible insight with the same logistical fervor that you'd expect from UPS and FedEx to track your Amazon Prime order.
It is a great undertaking to switch from a paper-based flow of information to a digital one, but the upside is worth it. Once you've wrapped your arms around all that data, automated processes, predictive analytics, and decisioning, you will see major upticks in quality and velocity. Now errors are prevented, decisions are made promptly without delay, and outcomes are optimized across the entire value chain. What was once a messy collection of silos that engaged in little real collaboration becomes a more agile, synchronized unit in which problems are communicated, contextualized, and solved before anything escalates out of control. Problem solving ceases to be a localized decision but one that takes into account the big picture and all stakeholders, and it's automated through artificial intelligence and machine learning.
Turning Root-Level Problems Into Strengths
The upside of Industry 4.0 smart manufacturing is immense. Once you're able to head off equipment failures through predictive maintenance, detect anomalies that might otherwise ground production to a halt, and run a root-cause analysis to establish correlations between manufacturing stages, you begin to reap great rewards. A Digital Manufacturing Transformation SaaS, such as ThinkIQ, can deliver unprecedented material traceability and insight to improve yield, quality, safety, compliance, and brand confidence. Our fact-based, granular, data-centric contextualized view of material flows integrates into existing IoT infrastructures and crosses supply chains to manufacturing processes and beyond.
ThinkIQ has implemented smart manufacturing systems at General Mills, McCain, Corning, and Mars to expose root-level problems that have transformed their lines. Our customers have saved tens of millions of dollars by identifying waste and underperforming assets, reduced warranty reserves for quality and safety issues, doubled production yields, eliminated virtually all recalls, and enhanced customer engagement and loyalty. ThinkIQ has demonstrated that analytical and quantitative approaches to quality control are more efficient than legacy ERP and MES manufacturing systems. By identifying and eradicating root-level problems, manufacturers have gained the ability dodge impending disaster and focus on seeing exactly what is coming and how to maximize yield.
If you're ready to pull back the curtain and see what lies beneath your manufacturing processes, talk to a friendly expert at ThinkIQ today. You can also start by downloading our eBook titled "Advanced Material Traceability Revolutionizes Digital Transformation"