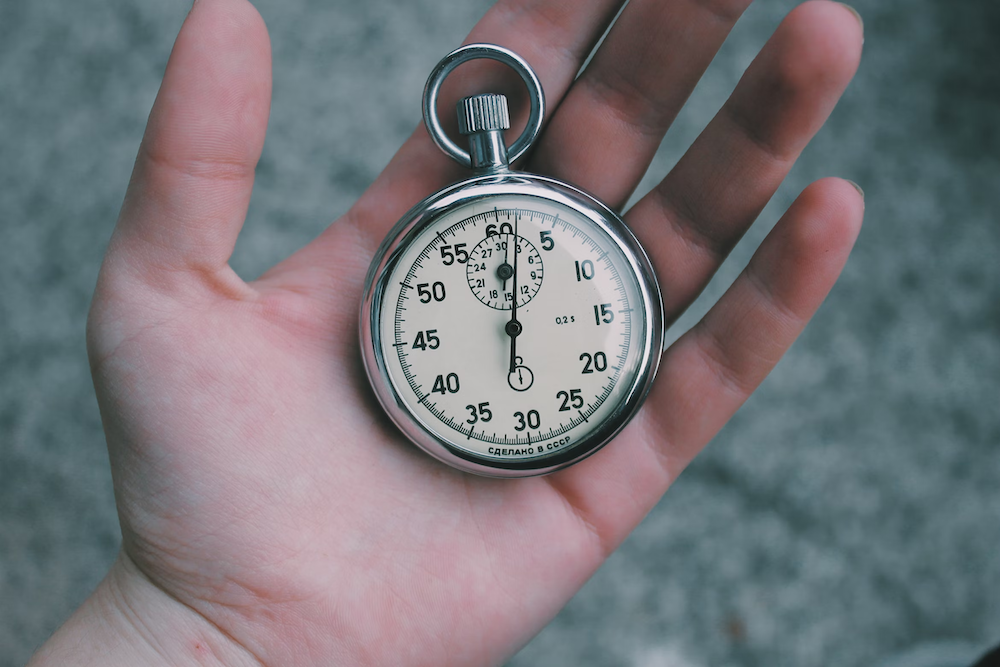 The U.S manufacturing sector has faced formidable challenges in recent times — factors such as the pandemic, labor shortages, geopolitical conflicts, and inflation have disrupted supply chains and production, while exposing operational vulnerabilities.
As the recovery period continues, challenges remain, and the stakes are great for manufacturers to ensure operational efficiency and stability of production. But too often, dwell time and lags in material flow can compromise production performance and send costs soaring.
Fortunately, there is a way to eliminate dwell time of materials in manufacturing, and the key lies in gaining greater visibility into manufacturing operations.
Less Dwell Time, More Efficiency And Material Flow
Dwell time of materials can pose a significant problem in any manufacturing industry, costing companies time, money, and resources — especially when blind spots hide the source of the problem, eliminating any opportunity to address it and resolve it in a timely fashion.
With so many moving parts across the supply chain and in the manufacturing process, maintaining visibility across operations can be challenging at best. But with the right data, manufacturers can eliminate dwell time by understanding the problem in order to execute the best solution.
Artificial intelligence-powered manufacturing and supply chain management software can help manufacturers track dwell time and material flow by leveraging historical and realtime data to provide actionable insights that pinpoint problems and blind spots to enable faster, better decision making.
These software systems can significantly improve in-plant and end-to-end supply chain visibility by delivering realtime data on the location of assets and materials, their status, and whether yards, terminals, distribution channels, and manufacturing lines are operating as efficiently as possible.
Reliable scheduling is essential in manufacturing — up-to-date data on transport vehicles as they arrive and depart from manufacturing yards and terminals can enable manufacturers to ensure fleet optimization, and that the right materials are getting where they need to be, when they need to be there.
Realtime reporting on machine and worker performance can provide alerts where there are lapses or safety issues causing materials to be stopped mid-production, allowing manufacturers to find opportunities for improvement, and adjust where necessary to get operations running smoothly.
Predictive analytics and machine learning (ML) can apply algorithms to anticipate incidents like storage overflows or material shortages and provide alerts much earlier in the process, facilitating faster response times and minimizing impacts.
This level of insight empowers manufacturers to uncover things like operational inefficiencies, bottlenecks, low output per labor hour, and to make data-based adjustments that reduce production waste levels, energy consumption, risk, and costs, for a more streamlined enterprise.
Gaining this kind of advanced visibility into manufacturing operations doesn't require any new infrastructure — existing IIoT sensors can be used to send data to an analytics platform which will then identify patterns, correlations, root causes — all available in the cloud and accessible on one screen from any location.
Accurate, realtime data is the foundation of a successful manufacturing enterprise, and to any strategy aimed at eliminating dwell time of materials. Problems can be precisely identified, communication and information sharing optimized, and a much more efficient supply chain and manufacturing process realized.
A Transformative View Of Manufacturing Data
Today's manufacturing enterprises require modern solutions to improve operational efficiencies in a competitive, volatile landscape.
ThinkIQ's Transformational Intelligence platform provides a revolutionary, transformative view of manufacturing data, going far beyond analytics to reveal how every element of your supply and manufacturing chain may impact the final product.
Our patented fact-based granular and data-centric contextualized view of material flows integrates into existing IoT infrastructures, filling in blind spots with AI/ML-based visioning and crossing supply chains to manufacturing processes and beyond. ThinkIQ helps manufacturers make sense of their data, in realtime, with actionable insights that enhance safety, reliability, and efficiency.
It's all part of the 5-step journey towards becoming a fully automated Smart Manufacturing firm. ThinkIQ provides the customized guidance to get there, with valuable improvements at each stage along the way — from optimizing supply chain or asset traceability to supplying predictive analytics — all leading to unprecedented continuous visibility, and a true transformation in manufacturing.
The time is now to start on the path towards achieving Industry 4.0 Smart Manufacturing status — Contact a ThinkIQ expert today for more information on how to eliminate dwell time and improve material flow using our proprietary software. Also, be sure to download our new eBook, "Using Computer Vision to Fill Manufacturing and Warehousing Blind Spots with Actionable Data" to learn how to gain greater visibility into your manufacturing process.