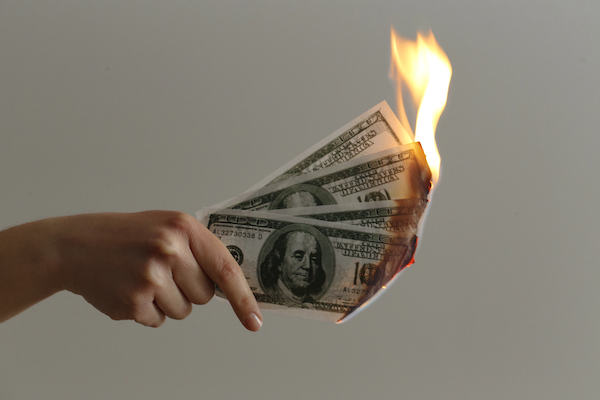 Warranty Reserve is a fund maintained by a manufacturing companies to meet warranty expenses. The warranty reserve balance is the balance left after deductions of claim expenses for the year. The accrual rate is usually a fixed percentage of sales and is managed by the finance department of the company. But it does not need to be that way because warranty reserves are heavily influenced by two aspects in manufacturing: product quality and process consistency as part of new product Introductions. Let's explore ideas on how to better control these areas.
Product Quality In Manufacturing
Quality levels have a direct effect on recalls as well as waste levels in production. In the food and beverage/ CPG industry, recall costs are high. Food Safety Magazine states that the average cost of a recall to a food company is $10M in direct costs, in addition to brand damage and lost sales according to a joint industry study by the Food Marketing Institute and the Grocery Manufacturers Association. These costs are borne by a company's warranty reserve fund. Therefore, if you can guarantee and control quality, then the fund would not have to be as large.
For example, the California Manufacturing Network recommends several ways to improve consistency and quality in food production to include maintaining a high level of supply chain visibility.
"Throughout the supply chain, the majority of employees are limited to their own requirements. It is common in the manufacturing environment to only have visibility to a few levels. Therefore, by creating a high level of transparency during the manufacturing process, you can significantly impact quality."
Everyone has a view of quality within their facility or job function, but what about the effect that their area may have on tasks and organizations downstream? Tracking and displaying Key Performance Indicators (KPI's) around the facility can give insight to all employees as to how the entire company is performing from a quality standpoint including how their work is linked to quality across the entire enterprise. In order to do this, product and material traceability is needed across the supply chain to break down information silos and open minds to a broader awareness.
New Product Introductions And Process Consistency
Every new product launched by a manufacturer can have production issues. This includes problems with new equipment, process settings like heat and mixing rates, and recipe adjustments. Process control can help a lot here but there are also issues around raw material variability and adjusting mixtures to get the process exactly right. Then there are scalability issues across multiple plants for consistency.
According to Quality Digest magazine, 44% of new products fail to meet most NPI success criteria. This can also lead to recalls and further erosion of the Warranty Reserve account. They further point to three steps to improve NPI, quality, and performance, that include:
Institutionalize formal processes across the corporation and supply chain
Automating those processes
Extending those processes with Quality 4.0 connected supplier use cases
The common thread through these steps is material traceability across the supply chain, where using advanced analytics and Industry 4.0 techniques for improvement can help.
Material Traceability And How ThinkIQ Can Help
ThinkIQ, a pioneer of Digital Manufacturing Transformation SaaS and delivers unprecedented material traceability and insight into ways to improve yield, quality, safety, compliance, and brand confidence. Our fact-based granular and data-centric contextualized view of material flows, and related provenance attribute data integrates into existing IoT and OT infrastructures and crosses supply chains to manufacturing processes and beyond. Our customers have saved $10's of millions by identifying waste and underperforming assets, as well as reducing warranty reserves for quality and safety issues.
Contact us today to learn more about how this transformational technology can help reduce waste at the source or you can download our new eBook titled "Advanced Material Traceability Revolutionizes Digital Transformation"