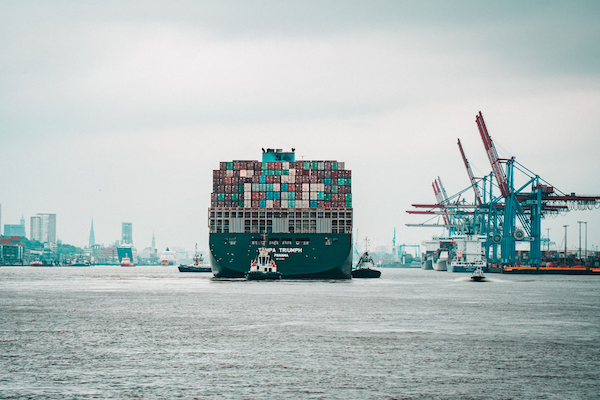 Don't you hate interruptions? One moment you're cruising along, the next, you're dead in the water. Stranded. All momentum lost. That feeling of being in the zone, fully immersed and focused, is sometimes referred to as the flow state. In this world of attention deficit and people's focus being pulled in a hundred different directions all at once, to be able to get to and stay in a flow state is pure bliss.
The same applies to manufacturing.
When operations are firing on all cylinders — full staff performing their duties, machines up and running, materials flowing from one location to another without impediment — it too is pure bliss. However, such a state has become more and more difficult to maintain recently. If it's not one interruption, it's another: a shortage of people resources, materials getting delayed at port, machines going down, wild swings in customer demand. Manufacturers can feel like the proverbial Dutch boy fruitlessly plugging holes in the dike with their fingers.
While there is no magic bullet to end every malady along the supply chain, there are very intelligent ways to control what we can.
In a world rife with shortages, it's critical to ensure you are maximizing yields. Consider that industrial production fell 1.3 percent in September of 2021, with manufacturing output dropping 0.7 percent the same month. Mining production alone fell 2.3 percent. While some of those hits can be attributed to the effects of Hurricane Ida, the point stands that in order to minimize the effect of "acts of god" and the like, manufacturers better be on their A game.
The more yields are increased, scrap rates reduced, and RMAs, returns, and recalls minimized, the more value can be wrung out of what you do have to work with. Simple, right? Snap your fingers and optimize your way out of the bottomless hole. If only it were so simple.
What if there were a way to double production yield, eliminate 99.999 percent of recalls, and recoup tens of millions of dollars in operational savings, all while enhancing customer engagement and loyalty? "Poppycock!" you might think (or some other colorful expletive you prefer).
How A Material-Centric View Of Operations Can Stop Disruptions
The solution lies in material traceability across the supply chain. Simply put, the greater visibility a manufacturer can attain of the flow of materials, the greater the yield, quality, safety, compliance, brand confidence, and waste reduction. It's all part of the movement toward Industry 4.0 smart manufacturing.
In short, maintaining an equipment-centric view of manufacturing operations misses the mark. If we rely on costly, manual approaches to correlate events with consequences, to quantify material waste, and to know the composition of material at any time, an equipment-centric view is of limited use.
The better option is a real-time material-centric view: it improves product quality and safety, increases yield and profitability, and enhances sustainability. In such a setup, manufacturers collect data from across the value chain from existing IoT sensors and business systems, and model it to identify material movements, correlations, and root causes. New, fact-based provenance data is created to deliver actionable insights and decisioning that guides the value chain in a more intelligent direction. The net result: increased consistency, the elimination of recalls, maximized throughput, increased efficiency, reduced waste, and improved resource usage. In this environment, despite uncontrollable factors such as natural disasters, political unrest, and those wild shifts in customer demand, manufacturers are better able to roll with the tide and overcome adversity.
To gain this level of material traceability, you need to be able to bring disparate systems together at scale. To connect to most systems, you need gateways that can handle OPC, SQL, and SFTP protocols from historians, HMI/SCADA, PLCs, MES, ERP, and other custom systems and sources such as Wonderware, OSI, Rockwell, Siemens, and SAP. And once you've got your arms around the flow of data, you need analytics to pre- and post-process it, including powerful scripting through Anaconda Python, a distributed engine that scales as needed, and AI and machine learning with access to industry-leading libraries. Finally, a configurable semantic model that understands manufacturing with configurable instances will get you to the promised land of mitigating unknown risks.
Where Do Manufacturers Start
That's a mouthful of needs. So where do manufacturers start? ThinkIQ's Digital Manufacturing Transformation SaaS represents a quantum leap in smart manufacturing. Indeed, ThinkIQ's Visualize enterprise manufacturing intelligence solution unlocks pools of data into a cross-silo single pane of glass view that provides insights across your entire operation.
To learn more about how ThinkIQ mitigates risk for top manufacturers such as General Mills, McCain, Corning, and Mars, contact one of our experts today. We also have a new selection guide eBook to help you better understand the questions you should be asking. Download your copy today.