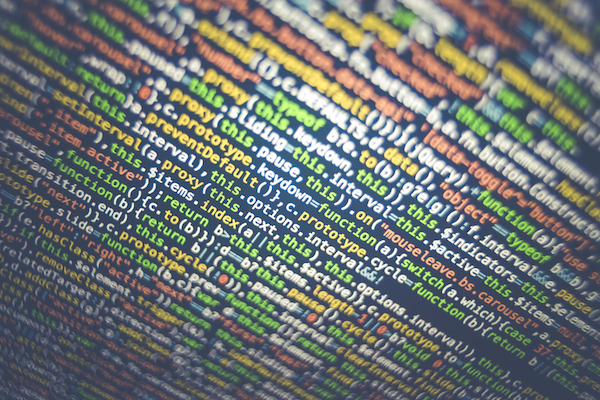 The manufacturing industry in the digital era has no shortage of data. Industry 4.0 technologies like the industrial internet of things (IIoT) have enabled interconnectivity between devices, machines, and people in-plant and across the supply chain, driving data collection on a variety of aspects of manufacturing operations.
Gathering data for the sake of data, though, does little good if that data isn't generating business value. In order to take full advantage of the promises of Industry 4.0 Smart Manufacturing, manufacturers must ensure they are able to make sense of their data by contextualizing it.
From Raw Data Collection To Data Contextualization
Contextualizing data is fundamental to Industry 4.0 Smart Manufacturing. Going far beyond raw data, contextualized data generates immediate business value through the optimization of processes.
When it comes to Industry 4.0 and IIoT, connectivity is only the start. Extracted data without context ends up idling useless in giant data lakes. Connecting to data sources and collecting data is a necessary first step, but next it must be directed where meaning and understanding can be drawn from that data to drive impact.
Once context has been brought to data, it can then be standardized, delivering realtime, actionable insights that can be shared and utilized to enhance processes end-to-end across a manufacturing line.
The right digital platform enables optimal contextualization of data in this way. Previous technologies like ERP, MES, and MOM were generally passive. Using advanced artificial intelligence (AI) and machine learning (ML) to correlate data, an ideal manufacturing platform can provide advanced in-plant and supply chain visualizations, cause & effect identification, industry benchmark reporting, and cross-plant KPIs. Previously unidentified root issues can be unearthed, opportunities for improvement revealed. Alerts and notifications can bring problems to the forefront sooner, facilitating more efficient decision making, and faster response times. With wide visibility into contextualized data, operational anomalies can be more rapidly spotted, safety issues averted, and recall risks mitigated, saving manufacturers time, money, and resources. The importance of extracting impact-generating meaning from data cannot be overstated.
With today's manufacturing industries facing unprecedented challenges to achieve agility like never before, Industry 4.0 Smart Manufacturing is providing a path forward — and the key to reaping full Industry 4.0 benefits is contextual, cross-factory insights. Moving from mere collection of data to contextualization of data is how manufacturers can begin to extract real value that translates into real results. Making sense of raw data liberates silos, optimizes operations, and reveals opportunities for business growth and new competitive advantages.
Smart Manufacturing - Making Your Data Work For You
There's no reason to continue drowning in data lakes — highly adaptive, efficient, and automated Smart Manufacturing is possible when data is contextualized, unlocking actionable insights that transform operations.
ThinkIQ is the leader in Transformational Intelligence for manufacturers, contextualizing data — both in-plant and across your supply chain — to improve yield, safety, quality, and compliance.
ThinkIQ's Transformational Intelligence platform delivers a material-centric view of operations with centralized data available on one screen from any location. Manufacturers have access to end-to-end supply chain visibility and unprecedented traceability, so you can identify root causes, safety and quality issues, waste and underperforming assets, and be empowered to make faster, better decisions.
ThinkIQ helps manufacturers reach Smart Manufacturing status, providing guidance along a 5-stage path, with valuable improvements at every stage.
Once you reach fully-automated Smart Manufacturing status, you'll finally see the ongoing, transformative benefits of Industry 4.0 manufacturing at the enterprise level.
Ready to make the most of your manufacturing data? A ThinkIQ expert is standing by to help you bring the right context to your data for maximum operational performance. You can also download our new eBook, "Using Computer Vision to Fill Manufacturing and Warehousing Blind Spots with Actionable Data" to learn how to gain greater visibility into your manufacturing process.