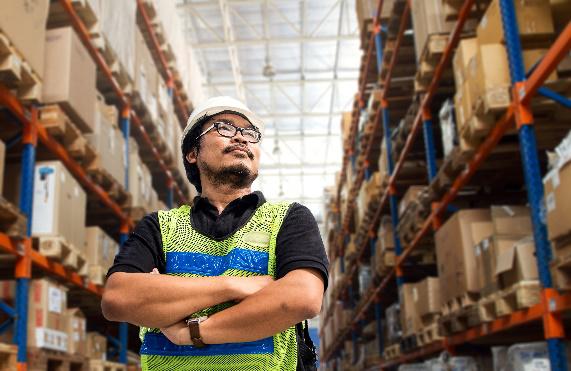 The Past -
When I started in manufacturing in 1975, we were taught that the only way to know what was going on in operations was to wander around without a set destination – to look for anything that looks out-of-order, and to chat with a variety of operators and supervisors. The origin of the term, "Management By Wandering Around"(MBWA) has been traced to executives at the company Hewlett-Packard, for management practices in the 1970s*. Systems of the time were fairly primitive and many facilities relied entirely on paper forms. Inventory and production control systems required keying in data, after-the-fact, to capture transactions. Therefore, with management wandering around the manufacturing floor and collecting random sampling of events or employee discussions, management is more likely to facilitate improvements to the operations as compared to remaining in the office and waiting for employees, or the delivery of status reports, to arrive there, as events unfold on the floor. It was a speed and visibility problem to warrant the practice.
The Present -
As systems got more sophisticated over the years, a variety of systems and technologies were developed to better capture operations closer to real-time. They included bar code readers, shop floor control and manufacturing execution systems. For example, today PLC's, or programmable logic controllers, capture machine status and control machine processes. RFID scanners read material movements, while a variety of systems track the process of sales and manufacturing orders from the receiving to the shipping dock. However, management still struggles with getting the true operation visibility as data were provided after the fact into the systems. Shop floor control systems require keying of data or scanning to capture labor applied to operations, thus did not solve the speed problem.
The Future -
With recent innovations in digital technologies and internet-of-things (IoT), it is now much easier to deploy sets of sensors to see, listen, and sense all that is happening on the factory floor. On top of that, these new innovations promise the unprecedented speed in delivering these data and transforming those into useful information for the management. In my perspective, the key to generating insights is to tie together all three elements of operations (people, equipment, and materials) in a low-cost and easy-to-deploy manner. The applications for the new marriage of technology appear to be almost endless.
With the marriage of these new and exciting technologies, I believe it is time to replace management by wandering around with "Management WITHOUT Wandering Around" (MWWA) that provides a set of senses that never blinks or takes breaks, and take pulses of your manufacturing operations 24/7. This is an exciting time in manufacturing and I hope you feel the same.
*https://en.wikipedia.org/wiki/Management_by_wandering_around