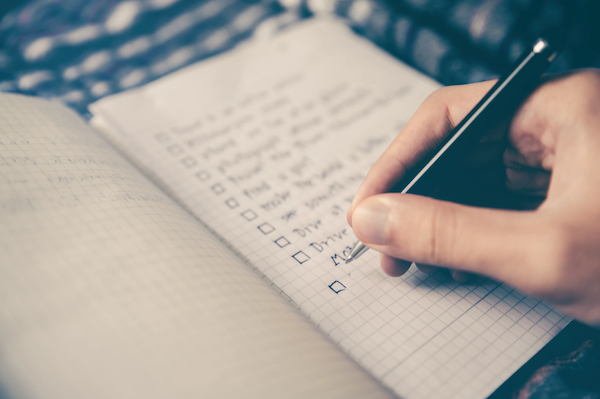 Though we tend to focus in on how much COVID has changed our world, the fact of the matter is, times were already changing. And thank goodness they were because as strenuous as the last year has been on the supply chain, it could have been far worse had the seeds of Industry 4.0 smart manufacturing not already been sewn. COVID simply accelerated the inevitable and created a soft landing, relatively speaking, when we were given no other choice but to pivot.
Now as we begin to turn the corner and think about where the supply chain is headed next, it's not much of a departure from what we'd already been preparing for. Instead, one of the driving purposes of it all — the worst-case scenario that we were weary of but perhaps didn't anticipate at such scale — is clearer than ever, tangible, and acutely menacing. We know the bleak consequences companies faced that weren't adequately prepared. And we appreciate better than ever the importance of efficiency, sustainability, and the ability to adapt to wild fluctuations in consumer demand. We also know how something like near-shoring could have a profound effect during the next major global disruption. Smart factories were already expected to add as much as $2.2 trillion to the global economy through 2023 in gains in productivity, quality, market share, and customer service. Even in 2019, 60 percent of organizations were already struggling to scale.
Climate Change
So how do companies stay ahead of the curve as we settle into the new normal? They begin by appreciating that the next big disruption may not be another global health crisis but adverse climate change. Supply chains are particularly vulnerable to wild changes in climate, the kind of changes that have become more prevalent in recent years. These severe weather events expose our reliance on raw materials and the fragility of transport. Companies have already reported negative impacts to the quality and availability of raw materials, disruptions to supply, and volatility of commodity pricing due to unpredictable climate change and natural disasters. Severe heat in the workplace may cost the global market as much as $2.5 trillion in lost labor productivity by 2030.
To protect yourself from such vulnerabilities, the answer may lie in shrinking the number of third parties in your supply chain. By reducing your global footprint, you both increase business efficiency and cut out the added risk you take on in each region you touch. Further, by streamlining your supply chain, there becomes greater incentive to collaborate among partners to find new efficiencies. Of course, this isn't possible without greater control and transparency throughout your supply chain.
Greater Intelligence
Smart manufacturing has helped factories achieve productivity gains of 17 percent to 20 percent and quality gains of 15 percent to 20 percent. These gains have been realized through improved machine utilization and energy usage coupled with less human intervention. Considering the manufacturing industry has a 60 percent automation potential, further commitment to smart manufacturing could significantly boost capacities. Indeed, adaptation of smart manufacturing leads to tighter bonds between product design, analytics, manufacturing processes, supply chain systems, and product delivery. By bringing this network together via cloud computing, you activate on-demand manufacturing, product customization, and a more efficient demand-and-supply ecosystem.
Companies must adopt smart manufacturing technologies that provide material traceability and insights if they hope to find an advantage in the coming years. Rather than getting blindsided by unpredictable climate change or wild spikes in consumer demand due to who-knows-what, companies that employ smart manufacturing will find themselves ahead as their competitors fail.
Start Here
The first step toward meeting the smart manufacturing requirements of tomorrow is by employing a Digital Manufacturing Transformation SaaS such as ThinkIQ. We deliver unprecedented material traceability and insights that improve yield, quality, safety, compliance, and brand confidence. Our fact-based granular and data-centric contextualized view of material flows and related provenance attribute data transcends "farm to fork," integrates into existing IoT infrastructures, and crosses supply chains to manufacturing processes and beyond.
ThinkIQ customers such as General Mills, McCain, Corning, and Mars have saved tens of millions of dollars by identifying waste and underperforming assets and reducing warranty reserves for quality and safety issues.
As you begin to prepare for tomorrow, look no further than ThinkIQ and its proven path to smart manufacturing. Our experts are ready to help your organization get to the light at the end of the tunnel and emerge stronger than ever. You can also start by downloading our eBook titled "Advanced Material Traceability Revolutionizes Digital Transformation"