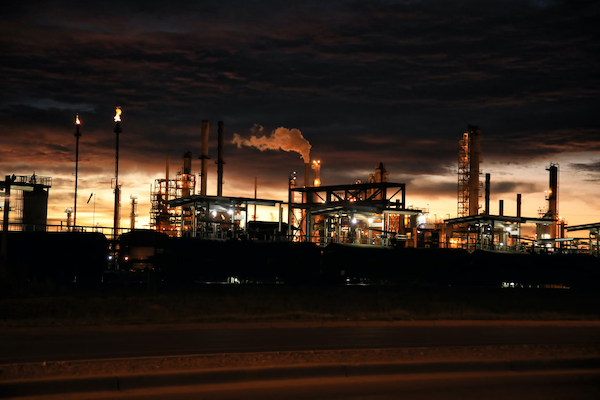 Let's talk about the mass-balance concept of sustainability. There are no two ways about it - the world's plastic waste problem has increased exponentially over the last several decades, between the Great Pacific Garbage Patch, the devastating effects on sea life and resulting threats to the human food chain, and the grim estimates indicating there will be more plastic by weight than fish in the ocean by 2050.
These issues are a significant part of our larger global waste and climate change crisis; and with increased scrutiny from consumers, NGOs, investors, and stakeholders demanding that brands engage in more environmentally responsible practices, it is imperative companies set goals to include recycled content in their products.
Many manufacturers in the chemical industry are doing just that — and turning to a mass-balance approach to achieve greater sustainability in the production of chemicals.
The Mass Balance Model
So what is meant by mass-balance?
The mass-balance concept is important in the drive towards phasing out the world's dependence on fossil raw materials, with the ultimate goal of a fully converted chemical industry and a sustainable, circular economy.
In short, the mass-balance approach enables manufacturers to trace what percentage of their products are sustainable, with the aim of using the intrinsic value of waste in the form of recycled and/or renewable feedstock (aka renewable or unprocessed material), while saving finite resources.
How does it work?
During the production process, recycled feedstock and pyrolysis oil derived from plastic waste, or renewable alternatives such as waste vegetable oils, animal fats, or what's known as biomass (also referred to as bio-crude or bio-oil) are substituted to replace an equal portion of the traditionally used fossil fuel raw material.
All feedstocks are mixed into the same, already existing, already efficient production networks, and the result is an end product that is indistinguishable from one produced solely with fossil fuel feedstock, with the same level of quality.
The allocation of the sustainable raw material into the final product — in other words the mathematical volumes of renewable material that enters the process and determines how much of a product a company can claim to be renewable — is audited and certified by independent bodies.
With certification, consumers have the ability to choose more sustainable products, and as they do, market demand ensures a progressively greater volume of alternative raw materials will be used in the production of these products, leading to an increase in plastic waste recycling, a reduction in landfilling or incineration of recyclable materials, and a reduction in CO2 emissions and the use of fossil resources.
Manufacturers in the chemical industry who choose to produce mass-balance products ensure they will stay relevant and competitive, all while making a meaningful difference towards a more positive balance for consumers, for humanity, and for the environmental future of our world.
Increased Mass Balance Sustainability Through Material Traceability
When mass-balance methodologies are enacted, it is imperative that they remain transparent, that they can be verified to achieve credibility and trust within the value chain, and that areas for improvement can be easily identified. This kind of traceability ensures that these methodologies are contributing in a real way to the shift towards using new, alternative raw materials and production processes.
The best way to achieve extensive raw material traceability — supporting your mass-balance goals — in order to meet regulations for recycled content as well as safety and emissions in the chemical industry is through the implementation of an Industry 4.0 Smart Manufacturing process.
The use of artificial intelligence is facilitating new levels of visibility and understanding of materials as they flow upstream, midstream, and downstream across the supply chain. With ThinkIQ's Transformational Intelligence platform, chemical manufacturers now have visibility for a complete overview of all operations. From raw material to finished good, our Smart Manufacturing technology, including our semantic model and material ledger, dramatically reduces recalls, identifies weaknesses in the plant, and eliminates safety concerns.
Trace, track, and manage your supply chain for greater sustainability, and a more environmentally sound future for us all — the future of supply chain management lies in the adoption of Industry 4.0 methodologies to achieve fully autonomous Smart Manufacturing status.
Get in touch with one of our experts today for a no obligation chemical supply chain traceability demonstration, and for an introduction to the 5 stages of Smart Manufacturing. To learn more, be sure to download our free eBook: Advanced Material Traceability Revolutionizes Digital Transformation