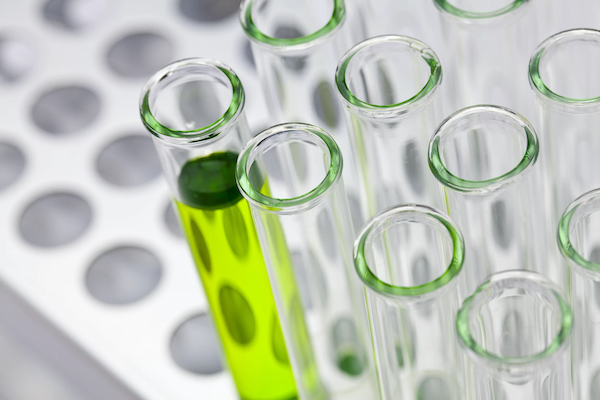 "Trust the process" was the mantra pushed by the NBA's Philadelphia 76ers when they went through a particularly rough patch in the mid 2010s. During a six-year period, the team managed to win only 36 percent of their games, reaching their lowest point in the 2015–16 season with only 10 wins against 72 losses. The catch phrase was meant to assure fans that the years of losing would eventually pay off. The process was long, but the L's would add up to high draft picks, transformational talent, and an eventual return to glory. By 2017, the team finally began winning more games than they were losing and are now considered perennial contenders for the league crown.
For the Sixers, the unorthodox approach of practicing extreme patience paid off.
In pharmaceutical manufacturing, patience is no longer a virtue. With the rise of personalized medicine and swift changes in consumer demand, batch processing is becoming less viable. Considering increased competition, rising costs, and pricing pressure, product revenues have declined to the point that the same technologies the industry has relied on for decades are finally showing their limitations.
Batch Processing
Batch manufacturing is inefficient. Put simply, a specific quantity of a drug is produced in a sequential process with fixed methods and slow recipes. The process occurs in multiple stages between which materials are sent to a lab for quality testing. The rest of the materials remain in storage until quality is verified, at which point they are moved to the next stage. These breaks add up to lengthy production cycles.
Batch processing is also often segmented among multiple facilities across the world. And when a batch is ready to be routed, a lot can go wrong. Any disruptions or suboptimal holding conditions can lead to degradation and a bad batch.
Each step in the batch process must be fully completed before the next one can begin. A process may contain six or seven steps with mounting wait times that lead to low utilization levels. Micronization and granulation may be required as correction steps, which lead to further delays.
In 2020, there were 344 drug recalls, a 2.4 percent increase from 2019. Between January 2013 and October 2018, about 8,000 medications across the world were recalled. Up to 81 percent of consumers in the United States have been affected by drug recalls. Recalls occur due to contamination, safety, changes in potency, or mislabeling. And in some cases, more than 100 million prescriptions are issued prior to a drug being withdrawn from the market.
Continuous Processing
The solution to the problems inherent in batch processing may seem obvious. Why not execute all testing, feeding, and processing inline? While continuous processing has been around for decades in certain industries — some food and beverage, mineral, and metal manufacturing — it's relatively new to pharmaceutical manufacturing.
So what's it all about?
Continuous processing is integrated end-to-end manufacturing. Chemical reactions can take place as reactants flow through tubes and new ingredients added in at specific points for a constant, fully automated process with highly controlled flow of raw materials. Through this process, correction steps, such as milling and granulation, can be eliminated.
And the FDA is on board. It has approved continuous process manufacturing since 2015, including for products made by Janssen, Eli Lilly, and Pfizer. The FDA has cited many positive advantages of continuous processing:
The elimination of manual handling and human error
Increased quality assurance through online monitoring and control
Reduced manufacturing time and increased efficiency
Reduced capital costs utilizing smaller equipment and less manufacturing space
More nimble responsiveness in the event of a drug shortage
More tailored drug production to fit the needs of precision medicine
Manufacturers also enjoy greater utilization, more flexible batch sizes, simplified scaling, more control over critical process parameters, less energy consumption, and more reliable scheduling.
Transformational Intelligence
Where do pharmaceutical manufacturers begin? As mentioned, continuous processing has existed for quite some time for other use cases. A Digital Manufacturing Transformation SaaS solution, such as the technology developed by ThinkIQ, leverages expertise built in the food & beverage and mining-to-metals industries for pharma. Indeed, from lab-to-jab, our depth of experience, including our Sematic Model and Material Ledger, is transformative. And being able to trace product — from raw materials through patient delivery — has never been more critical.
ThinkIQ's Transformational Intelligence platform, can provide your pharmaceutical operation a complete overview of all manufacturing processes. Our in-depth, industry-specific experience with supply chain and manufacturing concerns help manufacturers avoid recalls from temperature spikes and assembly-line slow down, and spot weaknesses in product that could become a major safety concern. By identifying and executing even a small change in raw ingredients or suppliers can significantly increase your bottom line. We use industry benchmarking and KPIs to surface the manufacturing issues that matter across plants, across supply chains, and around the world.
If want to be able to trust your process, contact us today. We also have a new selection guide eBook to help you better understand the questions you should be asking. Download your copy today.