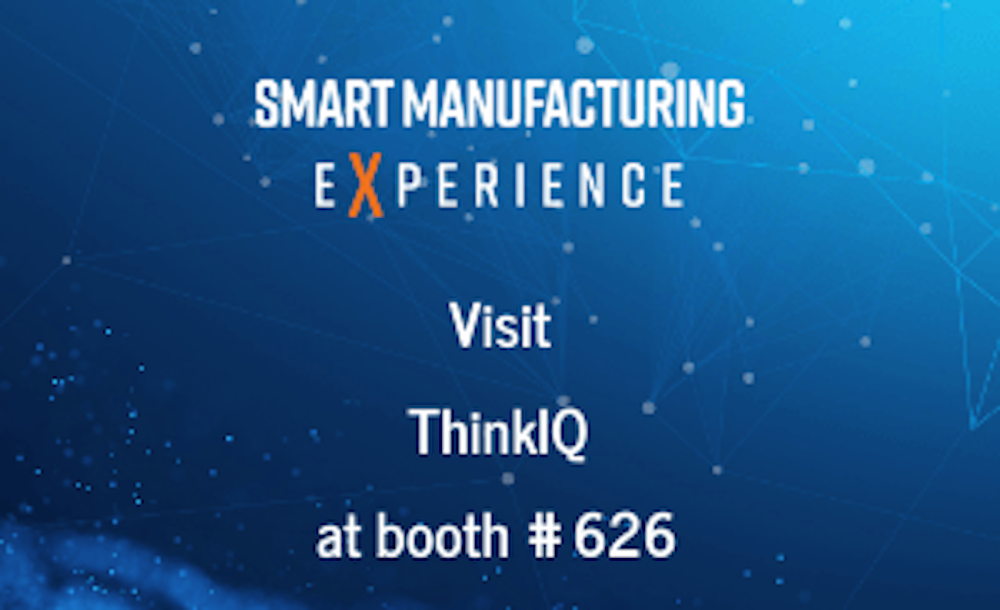 Join ThinkIQ at the Smart Manufacturing Experience June 7-9 in Pittsburg, PA. at our booth #626 and then check out ThinkIQ CEO Doug Lawson present on Tuesday, June 7 at 11: 25am ET:
Standardizing Carbon Footprint Reporting with Information Modeling
responsible corporations are executing or developing Net Zero strategies. With physical goals, you can't improve what you can't measure. It turns out that, even though the concepts of Carbon Foot Printing, and Circular Economy Mass Balancing are quite simple, it is challenging to measure them accurately enough to improve them.

The actual carbon foot print of physical products can vary greatly due to day-to-day operational choices made in Industrial Supply Chains. A standardized approach to measuring, sharing and communicating is vital so that people can make the best day-to-day choices. We will show how Information Modelling is key to achieving this goal and how it is being used as a best-practice by leaders today. These approaches are affordable and practical allowing a phased approach from static assumptions to dynamic, fact-based continuous improvement. Not only can companies meet their Net Zero goals, they can also prove their accomplishments. The CESMII Platform supports these practices and we will show how it can be used. In keeping with the theme, come expecting captured, solid content and no hot air.