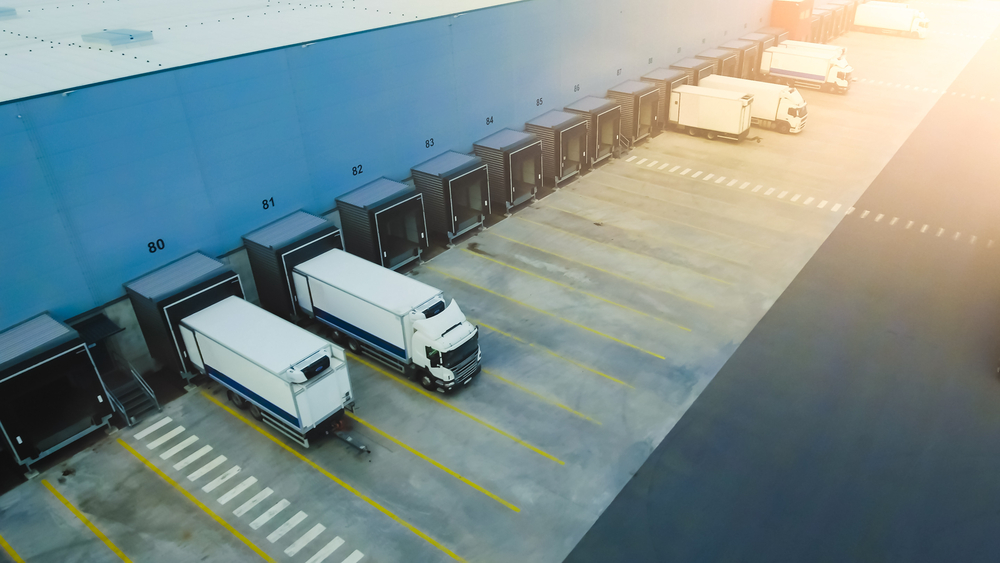 There has been a great deal of interest in tracking truck movements on the open roads using IoT technology. Some of these systems use the driver's smartphone and a microcontroller based on GPS/GSM/GPRS technology. The GPS is great at capturing geographic coordinates while the GSM/GPRS updates the vehicle location to a database.
There are limitations to GPS and related technologies. While good at locating a vehicle's road location, they lack the granularity to precisely track vehicle within a facility – yard entry/exit, weigh stations, loading/unloading dock. They also lack the ability to watch the action in a yard like a set of human eyes. Computer vision is an ideal means to replace human eyes and complement GPS within yards, depots, and distribution centers. The granularity from computer vision and other sensors combines environment and situational information from station to station to form a much fuller picture for all the physical activities in the yard, depots, and distribution centers, giving the managers and operators much better insights.
Unlike security cameras that requires humans to review hours' worth of images, artificial intelligence will identify and only signal events of interest or concern – foreign materials inside an empty van, debris in the bed of dump truck, a person not wearing a hard hat in a designated area, etc.
For example, the screen shot below captures ThinkIQ's real-time monitoring of a truck terminal. Each vehicle is logged in automatically by reading its license plate. Its total time in the yard and the number of daily trips are also displayed. Unlike GPS-based systems, computer vision tracks all vehicles in a facility, not just your fleet of vehicles.
It eliminates the need for a guard to log trucks into and out of a facility. It never blinks or takes breaks, working 24 hours a day. The system is trained to work in a wide all types of lighting and atmospheric conditions.
ThinkIQ's passive and unobtrusive computer vision combined with its proprietary real-time monitoring are working at a wide variety of facilities, including yards, depots, and distribution centers. It is truly the next generation of vehicle monitoring regardless of the type, size, or ownership of vehicle – from forklifts, to dump trucks, to tractor trailers. Users a discovering insights and seeing benefits in the first week of operation.