Modern Machine Shop conducts an annual survey of American machine shops. Of the 356 respondents, the top 20 percent were designated as "top shops" based on their scores for sales per employee, sales per machine, and utilization rates. Surprisingly, the top shops were not larger shops on average, and did not operate newer equipment than average shops. So even with similarly sized shops and equipment of comparable age, top shops were able to generate $247,000 greater sales per machine and $60,000 greater sales per employee. This is mainly due to top shops delivering 4-5% higher machine utilization.
ThinkIQ is partnering with Pure Precision (http://www.pureprecisionllc.com/) whose owner, Michael Unmann, has 35 years' experience running and advising machine shop operations. Michael has made a comprehensive study of the major contributors to machine downtimes. The Pareto chart below summarizes his findings and demonstrates that the top five reasons are NOT machine related, but the result of a variety of people issues – basically how people interact with the machines they are operating.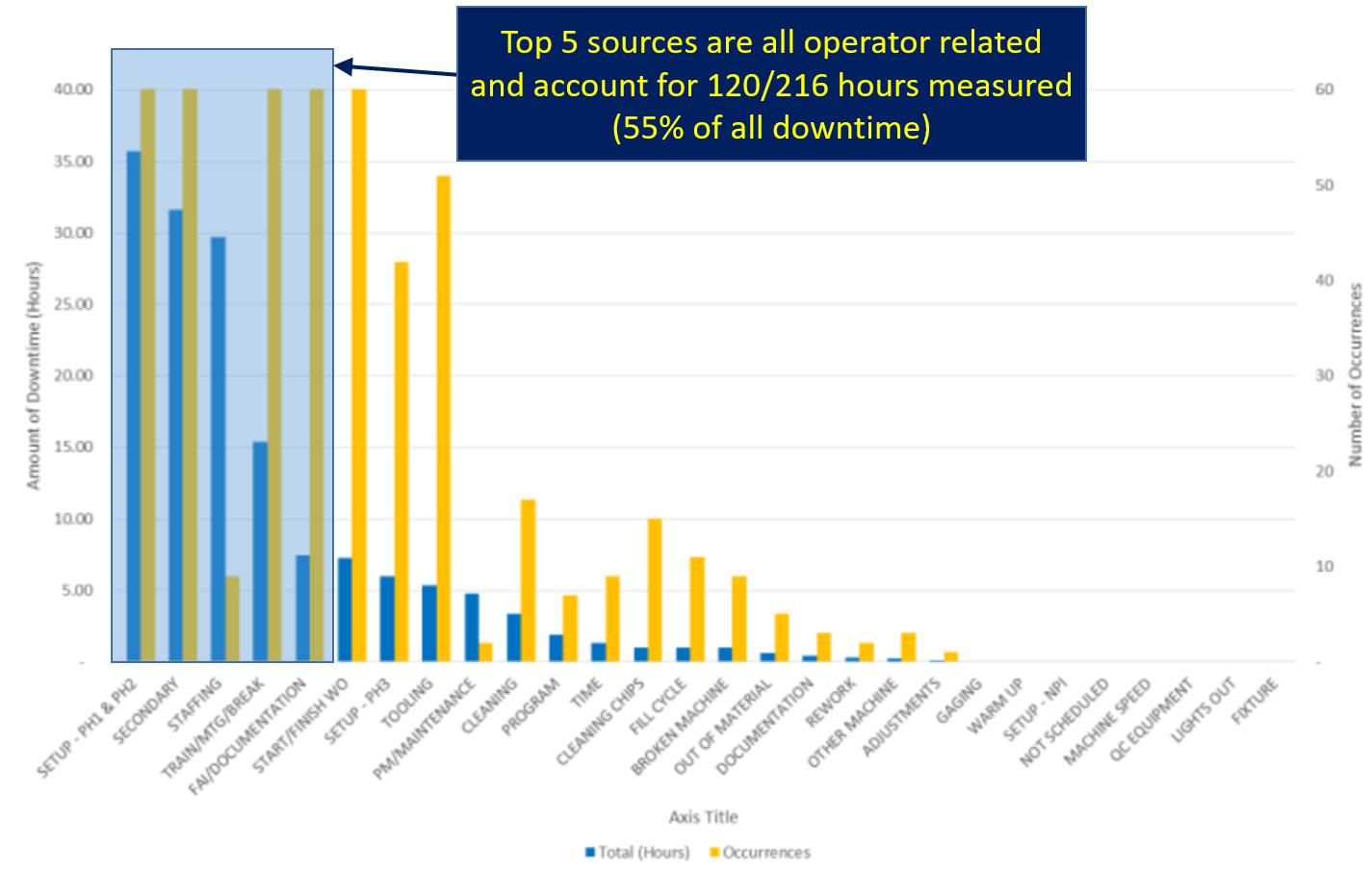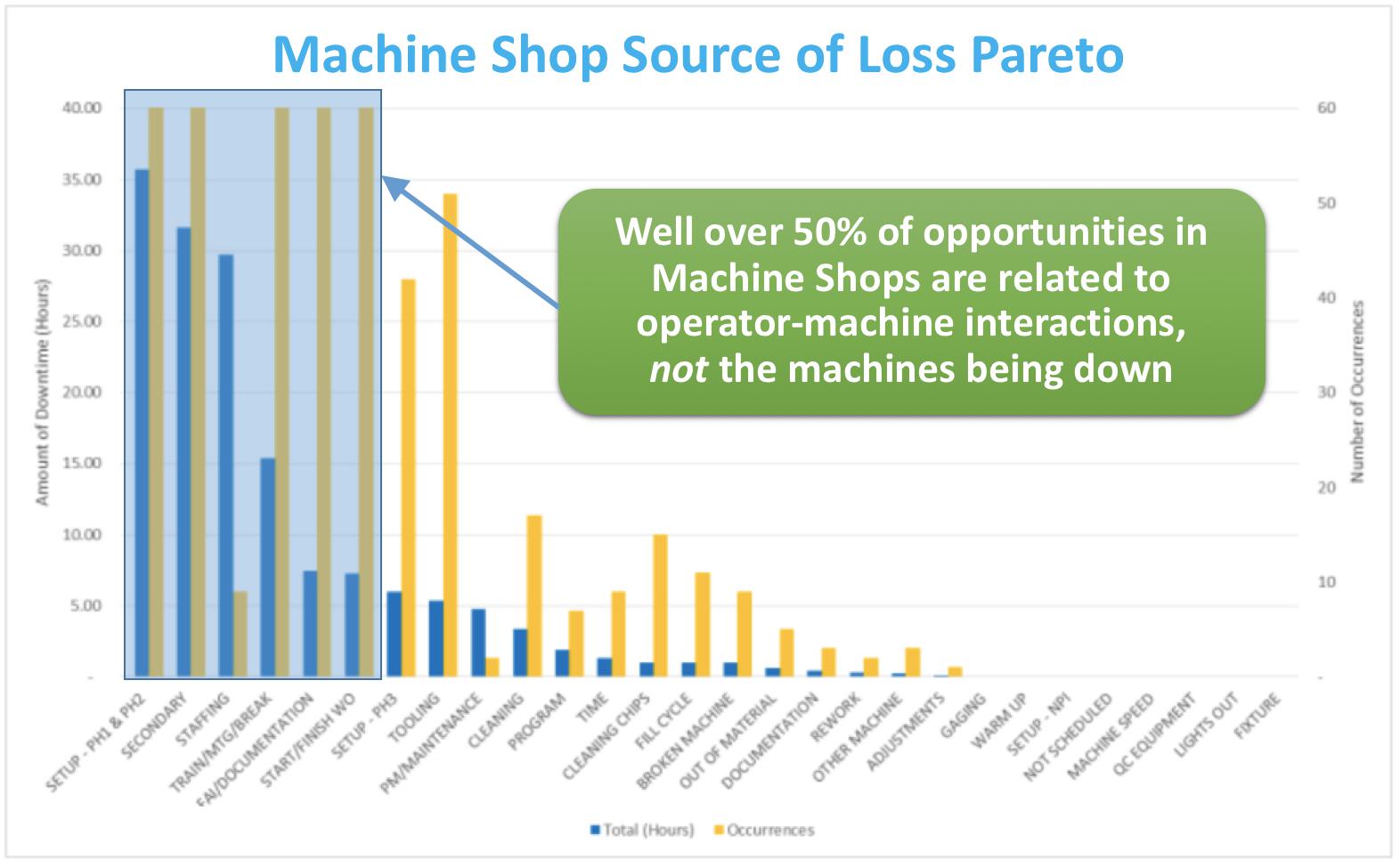 Traditional tools and now even more modern technology only read machine data, therefore missing the critical elements of people and materials, especially in how people interact with the machines they operate. This is whyThinkIQ decided to develop computer vision technology using artificial intelligence to constantly but passively monitor the shop floor – watching people, the materials they work with, and the status of machines.
Using Composite Analytics,ThinkIQ is able to determine that a machine is running with the door closed to measure utilization and generate ignored machine alerts when operators are not present. For more manual machines, such as press breaks,ThinkIQ is able to watch entire work centers to calculate the number of machines with operators present and the machine running (determined by its movement.)
In summary,ThinkIQ is able to provide managers and supervisors a unique value proposition, one not previously available from traditional tools and solutions:
Learning things about their operations that they never knew before

Getting up-to-the minute reporting on the critical activities and events in their shops

Having their personal digital consultant that is on the job 24x7 and never blinks or forgets