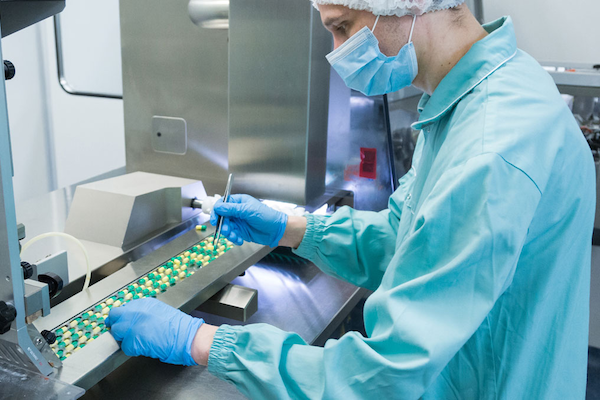 Traceability in the pharmaceutical industry is of paramount importance, now more so than ever as recent challenges such as the COVID-19 pandemic, increasingly strict regulations, and intensified consumer demand for transparency have put more of a global spotlight on pharmaceutical supply chain operations. In light of such developments, end-to-end supply chain traceability has become a higher priority for many companies — but what exactly does pharmaceutical traceability mean for manufacturers and wholesalers?
Supply Chain Traceability - The Backbone Of The Pharmaceutical Industry
The reasons for an increase in pharmaceutical traceability for manufacturers and wholesalers are many, especially in an industry where safety and quality are absolutely essential.
Fundamentally, pharmaceutical traceability enables manufacturers to have an improved, more granular view of the pharmaceutical materials and products that are moving across the pharmaceutical supply chain. Pharmaceutical traceability allows access to realtime data, with the ability to know up-to-the-minute history and location of pharmaceutical products throughout the entire distribution chain.
This means that as issues arise, manufacturers can quickly identify the source of the problem at any point in the supply chain, thereby preventing unsafe or lower quality products from ever reaching consumers.
As counterfeit pharmaceuticals continue to pose a costly health threat globally, pharmaceutical traceability can improve the monitoring, controlling, and authenticating of medicines during production and distribution, helping to secure the pharmaceutical supply chain.
Another consideration for pharmaceutical manufacturers and wholesalers is the continuously evolving pharmaceutical regulatory landscape, and the possibility of even stricter regulations on the horizon. Having advanced levels of traceability means manufacturers can have the utmost in control over their supply chain operations, leaving them better prepared to respond to regulatory changes.
Here are some of the main benefits of pharmaceutical traceability for manufacturers and wholesalers:
Traceability means the production and distribution of pharmaceutical materials and products end-to-end across the supply chain can be better monitored and controlled, from supplier to consumer

Traceability reduces or eliminates the counterfeit production of pharmaceuticals

Traceability helps to improve the timing of the movement of goods along the pharmaceutical supply chain

Traceability helps regulate stock and inventory control

Traceability reduces recalls, allowing for the detection of anomalies, impurities, or defects of any kind in pharmaceutical products before they reach the consumer

Traceability ensures the consumer receives authentic, safe pharmaceutical products of the highest quality
Ultimately, what pharmaceutical traceability means for manufacturers and wholesalers is better, safer, higher quality products, a reduction in risk, in waste, in costs, enhanced brand reputation, consumer trust and well-being — and as the health and safety of consumers is the fundamental responsibility of any pharmaceutical company, supply chain traceability must be a top priority.
Smart Manufacturing Technology For Unprecedented Pharmaceutical Traceability
To get the most advanced levels of pharmaceutical traceability, manufacturers are making the digital shift, incorporating Industry 4.0 Smart Manufacturing technologies into their pharmaceutical supply chain operations. ThinkIQ's Transformational Intelligence platform provides manufacturers with a complete overview of all manufacturing operations. Data is collected and contextualized "from lab to jab" — changes in any variable are intelligently linked to both actual and predictive outcomes. This data may help one pharmaceutical manufacturer avoid recalls from a temperature spike or assembly line slow down. It may help another manufacturer spot a weakness in their product that could become a major safety concern. Simply put, actionable end-to-end data insights lead to safer products and improved key metrics, with improved yield, throughput, and compliance. ThinkIQ delivers optimized supply chain traceability along with predictive and prescriptive analytics, providing a clear pathway pharmaceutical manufacturers can follow to create a true transformation to Industry 4.0 Smart Manufacturing.
Ready to achieve a whole new level of traceability for your pharmaceutical manufacturing enterprise? Contact ThinkIQ today for a no obligation Pharmaceutical Supply Chain Traceability demonstration. We also have a new selection guide eBook, "Advanced Material Traceability Revolutionizes Digital Transformation" to help you better understand the questions you should be asking. Download your copy today.