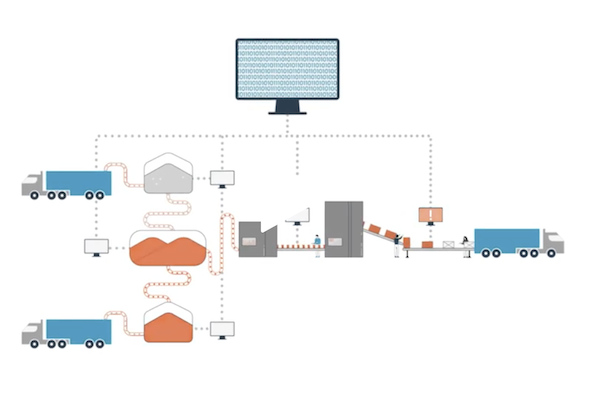 We live in a constantly changing world. Most people don't buy groceries like they did just 10 years ago. We're more aware of the consequences of the foods we choose to eat, so we shop healthier. We use apps to help us find deals and coupons on the fly. We even get our groceries differently, many opting for curbside pickup or delivery rather than browsing store aisles for hours. The world has gotten so tech-heavy, we're no longer shopping only for essentials like food and clothes. Now we're shopping for the best smartphone, the most futuristic electric vehicles, and amazingly detailed 4K monitors. We choose these products from hundreds of brands, a multitude of styles, and dozens of retailers. We research whether goods are ethically built and sourced, even how the company's executive board voted in elections. Imagine explaining all of these nuances to the average consumer 40 years ago. They'd look at you like you grew a horn.
Choosing Supply Chain Optimization Software
And just as consumers must navigate this obstacle course of comparison shopping with Olympian endurance, so too do CSOs, CIOs, CFOs, plant managers, and anyone else with buying power in operations. Choosing supply chain optimization software can feel daunting despite its purpose to help solve complex operating issues. The good news is, like with consumer shopping, all this sophistication didn't appear overnight. If you look for a few important characteristics in the software you choose, you'll be well on your way to optimizing your supply chain operations.
Tap Into All Your Data Sources:
Between suppliers, manufacturers, distributors, vendors, and the rest, you have a wealth of information you can and should be tapping into. Shop floor sensors and controls, including programmable logic controllers (PLCs) and historians, provide some of that data. Enterprise systems, including enterprise resource planning (ERP) and manufacturing execution systems (MES) compile more records, processes, and outcomes (see The Difference Between ERP, MES, MOM, and Material Ledger

). And the

internet of thing

s (IoT) collects and exchanges even more data through sensors, instruments, and other devices that are networked together.

Good supply chain optimization software taps into all of your data sources to give you the complete picture of your operations with the highest granularity at sub-second frequency. Anything less is sub-optimal.


Choose a Material-Centric View, Not Equipment-Centric:
To optimize the supply chain, material traceability is essential. How can you optimize operations if you can't see what's happening? Some optimization software is equipment-centric, and while having data on processing, transportation, and manufacturing is vital, if that's where the ethos stops, you're only seeing part of the picture.

By choosing supply chain optimization software that provides a real-time material-centric view, true intelligence can be unearthed. Material traceability — like that offered by ThinkIQ — collects data across the value chain from existing internet of things (IoT) sensors and business systems. That data is then modeled with artificial intelligence markup language (AIML) to identify material movements, correlations, and root causes, and delivered to the right people in the form of actionable insights that make the value chain smarter.


Access Insights That Are Actionable:
The final piece to the puzzle is actionability. What good is intelligence if it doesn't inform action? By tapping into all of your data sources and achieving a material-centric model, you can expect real supply chain process visibility. Now you have continuous views into production execution, quality control, and root cause analyses. Disparate systems are scaled through powerful scripting, artificial intelligence (AI), machine learning (ML), and configurable semantic modeling. And as material flows are contextualized through this symphony of granular, fact-based provenance attribute data, you will unlock unprecedented material traceability that leads to high-impact results.
ThinkIQ's cloud-based material flow analytics platform has garnered incredible results — from leading brands such as General Mills, McCain, and Mars — in the way of tens of millions of dollars in operational savings, 45 percent to 90 percent production yield increases, and the virtual elimination of recalls. Waste has also been reduced, procurement executed more accurately, and quality measurements propagated throughout the supply chain.
If you're ready to get to the bottom of these questions and choose the right supply chain optimization software for your operation, contact one of our experts for a consultation today. We also have a new selection guide eBook to help you better understand the questions you should be asking. Download your copy today.