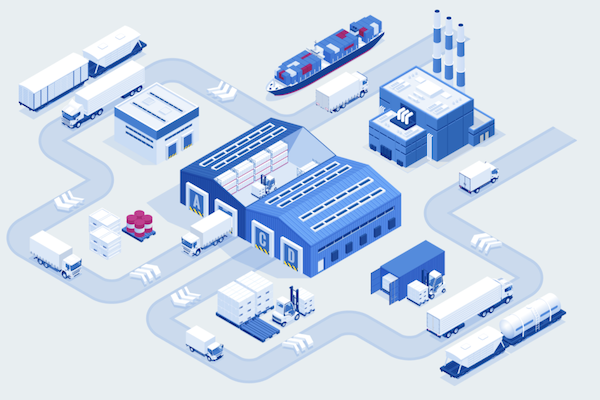 Remember when we used to buy all our computer software from brick-and-mortar stores? You might have driven to the mall and strolled into an Egghead Software or Software Etc to buy the latest Windows operating system, Microsoft Office, or MacPaint. Of course, that sounds absolutely barbaric by today's standards. As bandwidth took off in the 2000s, most software became downloadable.
Industry Shifts Happen
Egghead and others of its ilk began disappearing from malls, just as malls themselves disappeared. CD and DVD drives vanished from computers by the mid 2010s. A similar metamorphosis began to take shape in offices around the same time, but instead of simply digitizing vital work programs from DVDs to downloads, software as a service (SaaS) introduced the concept that client-hosted applications weren't even necessary. Now when people start a new job, they hit the ground running with nothing more than a modest laptop and their favorite browser to get all of their work done, thanks to workhorses such as Office 365 and Google Workspace. Only a year ago, all of this may have seemed impressive, if not a little superfluous. Then the pandemic hit. An exodus of employees set up shop in their home offices, an 87 percent jump in the number of remote workers prior to the pandemic. It turns out that software evolution wasn't just a flex on what could be accomplished; it ended up being a necessity.
Food & Beverage Manufacturing Affected
Workflow evolution isn't unique to the software biz. The pandemic also exposed vulnerabilities in food supply chains that revealed the need to change immediately. Tens of millions of Americans have become food insecure during the course of the pandemic. Just more than 22-million American adults report they sometimes or often didn't have enough to eat over the past week, an alarming rise from the 18 million reported before March 13. A network of over 200 food banks across the United States is projected to face a 6 billion to 8 billion meal shortfall by fall of 2021. The total need for charitable food will likely triple over distribution in 2019.
This climate demands greater supply chain efficiency. The stakes have become far too great to endure avoidable recalls and inefficient yields. The key to ensuring more stable production begins with material flow traceability that goes far beyond what we thought was possible just five years ago.
Farm-To_Fork Material Flow Visibility
Fortunately, this kind of insight doesn't require an entirely new infrastructure. Existing sensor data and Internet of Things (IoT) field devices can serve as the foundation. However, instead of simply sending that information through an input/output module to process through a PLC or DCS, we can now leverage digital tools in a much more intelligent way. IoT data can be sent straight to an analytics platform to identify patterns for which companies can make finer adjustments. With true granular visibility into those grains, those harvests, and those processing activities throughout the supply chain, more impactful optimizations can be applied throughout the operation.
In the past, industry has been far too focused on reducing inventory and cutting labor costs, which in turn causes the whole system to be less resilient. Greater material flow visibility in food manufacturing and distribution is the answer, and it is highly achievable. An open, cloud-based platform, such as ThinkIQ, simplifies the creation of web-based applications and leverages the strengths of data science by collecting universes of data, analyzing them with AI and machine learning to identify root causes, creating a new set of value-added traceability data, and delivering actionable insights to guide systems across the supply chain. It's really the material-flow breakthrough the food industry needs to ensure the product confidence consumers expect.
This new intelligence has shown to increase yields by 8 percent, decrease production waste by up to 50 percent, and increase financial and operational impact by 17 percent. It all adds up to savings of up to $20 million in raw materials achievable just by adding value to existing technology infrastructure without investment in new equipment. Instead, we take advantage of on-premise connectors to automation, IoT, ERP, quality and MES systems to collect and send data securely to the cloud. Semantic modeling creates the context necessary to make sense of sensor data relative to plant equipment, processes, raw materials, and finished goods. A next-gen historian extends the capabilities of commercial historians to the cloud with new data types and video and geo-spatial information. All key elements in a platform for an intelligent supply chain.
While technology may drive innovation, it's been necessity that has fast-tracked it and brought about transcendent change. The Industrial Revolution led to the advent of the automobile and the assembly line for mass production. The rise of the internet led to an incredible amount of access to and velocity of information, both in business and our personal lives. And despite all the tragedy and discord COVID-19 has brought with it, we are entering a new world of change in work models. Farm-to-fork material flow traceability is the latest frontier born of extraordinary necessity.
Now is the time to start your drive towards achieving Industry 4.0 or Smart Manufacturing status. Providing material traceability and analytics at all levels of the supply chain is at the start of this journey so you can lean more by downloading or eBook titled "Revolutionizing Digital Transformation in Manufacturing through Advanced Materials Traceability", or better yet, request a demo today.