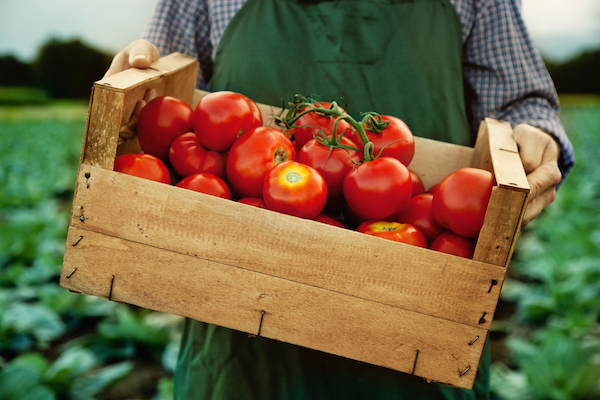 Quality control is important in any industry, but perhaps none more so than the food and beverage industry. Food manufacturers source and manage highly sensitive raw ingredients that consumers continuously depend on, and even a minor incident compromising quality can have disastrous outcomes, making it imperative that food safety quality control is prioritized.
Let's look at a few of the reasons why quality control is so important in food and beverage manufacturing, as well as how it can be effectively enhanced.
Critical Quality Control In The Food And Beverage Industry
The first and most important reason for quality control in food and beverage manufacturing is the protection of public health. Contamination by pathogens, foreign materials, undeclared allergens — these problems can have widespread ramifications.
Beyond the critical human element to food safety, there are PR and marketing problems, brand diminishment, and many, many more problems for businesses that fail to enact food and beverage quality control measures.
And even with fewer recalls in 2021 than there were in 2020, food was not necessarily safer - it's easy for issues to fall through the cracks without a system in place to adequately detect them.
That's where supply chain traceability comes in.
Supply chain traceability allows food manufacturers to trace the path of products and ingredients through the entire supply chain from farm to fork. Having a verifiable view of your entire operation means being able to spot precisely where and when issues are occurring, enabling a quicker, more decisive response that may save lives. With the right system in place, food manufacturers can protect public health by being prepared for possible events, and even preventing recalls before they occur through root cause analysis.
Aside from the obvious concerns around how food safety affects public health, consumers nowadays are also increasingly interested in the quality of their food as it relates to sustainability and the provenance of the products they purchase. Transparency that reveals how food manufacturers' practices are impacting animals, the environment and their own workers is more important than ever for today's consumer, and supply chain traceability can ensure sustainable practices and build brand trust.
Supply chain traceability also means food manufacturers have verifiable proof of regulatory compliance when it comes to food safety and organic products. Being able to instantly and unequivocally confirm the quality of food and beverage products saves valuable time in the manufacturing process and reduces a company's bottom line. This becomes especially apparent when you consider that The Grocery Manufacturers Association in the U.S reports that 52% of all recalls cost over $10 million, and 23% cost over $30 million. Sobering sums, to be sure.
The assurance of quality control in the food and beverage industry is paramount, and supply chain traceability is the key. And between the possible repercussions on public health, brand confidence, environmental impact and operational overhead, the cost of running a food and beverage manufacturing enterprise without supply chain traceability is simply too high for food manufacturers' to risk.
Premium Quality Control Through Supply Chain Traceability
So just how is this critical supply chain traceability achieved? Leading food and beverage manufacturers today are taking their quality control management to the next level through the advanced technologies and tools of Industry 4.0 Smart Manufacturing. The endless, overwhelming data stream in modern manufacturing can be harnessed using a fact-based, granular, and data-centric contextualized view of material flows and related providence attribute data, making unprecedented supply chain traceability possible. Think IQ supplies Transformational Intelligence (TI) that goes far beyond analytics to reveal how every element of your supply and manufacturing chain may impact the final product, allowing you to intelligently transform your process.
ThinkIQ technology, for example, has helped create the ideal shape for cost-effective onion rings, thwarted a potential recall due to a broken-down truck, and saved an already-efficient global manufacturer tens of millions of dollars by pointing them to a few small changes.
Premium quality control and reliable quality assurance for the food and beverage industry is now possible with the advanced Smart Manufacturing technologies of Industry 4.0, and ThinkIQ is paving the way.
Contact one of our experts today for a consultation on how you can achieve superior farm-to-fork traceability and unmatched quality control for your food and beverage manufacturing enterprise. And to better understand the questions you should be asking, be sure to download a copy of our new selection guide eBook here.