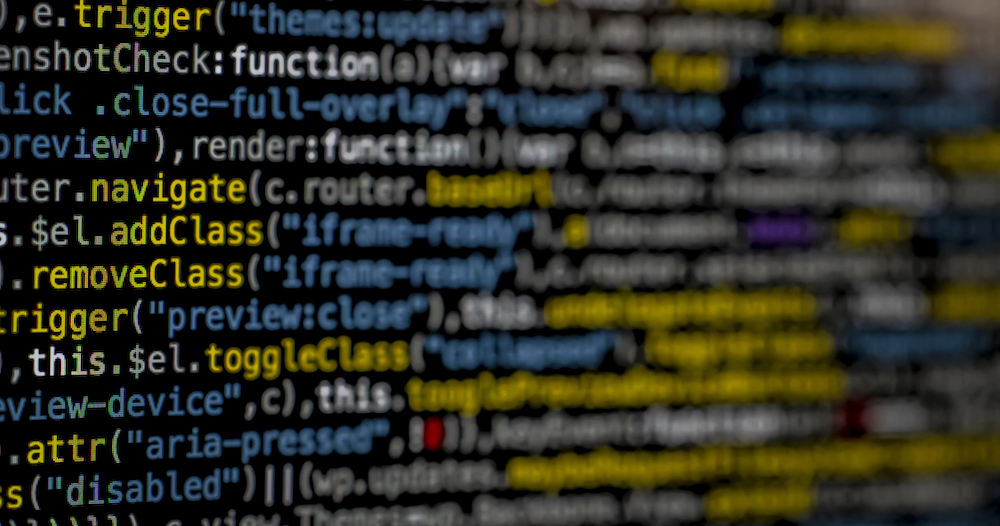 It's one thing to have access to data — amidst today's data explosion, that's easy. It's quite another to be able to make sense of that data. Industry 4.0 Smart Manufacturing technologies are now making advanced contextualization of data possible, so manufacturers can leverage the full value of the wealth of operational information available to them all across the supply chain.
But how does this apply in practice?
Let's take the Chemical Industry: as a chemical manufacturer, why should you be contextualizing data upstream, midstream, and downstream?
The Importance Of Contextualizing Data In The Chemical Industry
The Chemical Industry is one of the most essential industries globally, touching 96% of all manufactured goods and shipping some 720 billion dollars annually. Fossil fuels still account for upwards of 80% of the world's energy consumption. For such a keystone industry, it is crucial manufacturers take measures to ensure the optimization of processes, a task made more difficult amidst challenges such as a growing complexity of operations, supplier issues, regulatory pressures, labor shortages, and heightened security risks.
Without a complete view of the full scope and reach of materials and products upstream, midstream, and downstream, chemical manufacturers may miss anomalies and root causes that can result in costly errors and inefficiencies.
These can occur at any point in the chemical supply chain:
Upstream

- feedstocks are extracted and used to produce fuels and petrochemicals, with operations requiring a high degree of technical sophistication and precision

Midstream

- feedstocks, fuels, and petrochemical products are moved and stored, with a logistical focus on how this can be done in the most safe and effective way possible

Downstream

- crude oil and gas is refined and processed to produce finished products which are then marketed, sold and distributed to the consumers who use them, with optimal production and operational management being of the utmost importance
So how can chemical manufacturers successfully address the myriad of challenges they face at each of these chemical supply chain segments? The answer lies in contextualizing data.
Industry 4.0 technologies such as artificial intelligence (AI) are facilitating new levels of visibility and understanding of materials as they flow across the chemical manufacturing supply chain.
With Industry 4.0 Smart Manufacturing technologies, mountains of data can be harnessed at every source and turned into digestible, actionable insight into the critical details of an operation, facilitating faster decision making, preventing errors before they occur, and optimizing outcomes across the entire value chain. Rather than problem-solving being localized and limited, it instead accounts for the big picture, considers all stakeholders, and is largely automated — creating a truly connected enterprise of technology, people, and processes.
Industry 4.0 For Contextualized Data
Industry 4.0 continuous intelligence can provide realtime, contextualized data on the important details of an operation:
Upstream

it can evaluate and identify the best areas for exploration and patterns for extraction, optimizing execution of drilling and production.

Midstream

it can monitor the storage and movement of materials (with pipelines, tank trucks and rail cars for example), highlighting any inventory and scheduling issues and suggesting safer, more cost-effective routes or methods.

Downstream

it can enhance refinery and plant management, tracking equipment status, providing predictive maintenance, and helping to avoid costly breakdowns.
Data that can be collected upstream, midstream, and downstream in the chemical supply chain, and then not only analyzed but contextualized for deeper levels of actionable insight is the kind of data with the power to transform an enterprise. From elevated supply chain management, increased efficiency, and greater production yield, to faster response time to issues, safer products and processes — the reasons abound for chemical manufacturers to start investing in the technologies that can make such leveraging of data across the supply chain a reality, today.
The Future Of Supply Chain Management In Chemical Manufacturing
Managing complexity and other challenges across the chemical manufacturing supply chain is easier than ever by making the digital transformation and becoming a Smart Manufacturing enterprise.
With ThinkIQ's Transformational Intelligence platform, chemical manufacturers now have visibility for a complete overview of all operations; a fact-based, granular, data-centric contextualized view of material flows and related provenance attribute data. Upstream, midstream, and downstream, from raw materials to finished goods, our Smart Manufacturing technology, including our semantic model and material ledger, dramatically reduces recalls, identifies weaknesses in the plant, and eliminates safety concerns.
ThinkIQ offers truly transformative solutions that provide manufacturers with the realtime, contextualized data they need to optimize every step of their chemical manufacturing process for a revolutionary new level of efficiency and agility in our current ever-fluctuating landscape.
Ready for a data transformation? A friendly ThinkIQ expert is standing by to help you pull all the context you need out of your upstream, midstream, and downstream data for maximum operational performance. You can also start by downloading our eBook titled "Advanced Material Traceability Revolutionizes Digital Transformation"